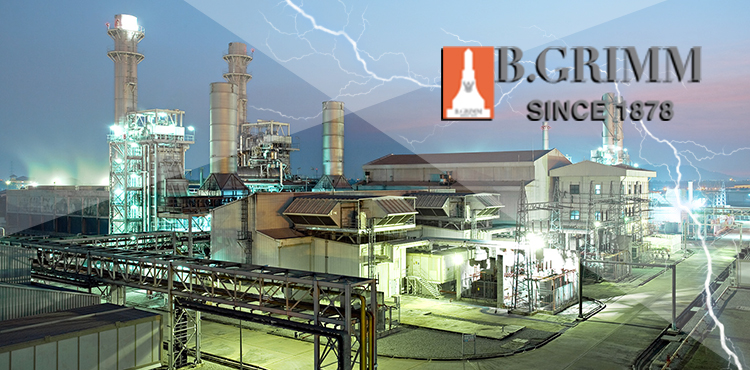 BGRIM to Edge Higher in Anticipation of 3 Big Projects as RSI Indicates an Oversold
The share price of B.Grimm Power Public Company Limited (BGRIM) is expected to edge higher as the relative strength index (RSI) has risen slightly above the oversold level at 33.72.
In the video conference with investors on the Opportunity Day last Friday, BGRIM's Chief Financial Officer Nopadej Karnasuta revealed that the company is in talks to acquire power projects in Malaysia, Vietnam and Thailand to boost its generating capacity.
The company is also in talks with partners to develop as many as 3 major LNG gas power projects in Vietnam, which each of the projects will have generating capacity of 2,000 – 3,000 megawatts. The progression of the deal should be more clearly in 2H21, added Mr. Karnasuta.
In addition, new acquisitions and investments will help achieve BGRIM's target for more than doubling its total generating capacity to 7,200 megawatts over the next five years from about 3,000 megawatts in 2020.
KGI Securities has given an "Outperform" rating on B.Grimm Power Public Company Limited (BGRIM) with a target price of ฿60.50/share.
KGI stated that the overall tone of BGRIM's analyst meeting yesterday was neutral. Management expects new capacities from wind projects in Vietnam (100MW) and South Korea Phase I (36MW) in the short term. In the medium to long term there would be the LNG to power project in Vietnam.
Meanwhile, KGI expected to see progress on LNG import this month after the government allocated storage and pipeline quotas for each shipper license. IU demand for SPP replacement is fully contracted for ABP 1, 2 and BPLC, while BPAM is at the IU contract signing stage.
The security company maintained a rating of Outperform and rolled its DCF-based target price over to 2022 at Bt60.50. However, given the rising Treasury yield, KGI believed the share price performance would continue to lag which would provide a good opportunity for long-term investors.
KTB Securities (Thailand) (KTBST) has raised the recommendation of BGRIM from "Hold" to "Buy" with a target price at ฿55.00/share, seeing long-term growth from investments in Vietnam.
KTBST expected to see solid progression in BGRIM's potential projects in 2021 and some other mega projects. The management maintained its projection of 7.2GW within 2025 from the current 3.7GW. Meanwhile, the company has potential projects at a total capacity of 1.0GW, consisting of 300-400MW from M&A in Thailand, 200-250MW in Malaysia, 300MW from wind projects in Vietnam and another 40MW in South Korea. More importantly, the announcement of Vietnam's Master Plan 8 that will increase the production capacity of 80GW within 2030 will create more opportunities for BGRIM to expand its investment.
KTBST maintained BGRIM's normalized profit in 2021 at 16%, supported by full-year recognition of ATP and Ray Power projects, coupled with the upcoming COD of Bo Thong (16MW) and BPAM extension (124MW).
Meanwhile, Bloomberg Consensus gave a target price for BGRIM at ฿57.63/share as 14 analysts recommended BUY, 5 analysts recommended Hold, and no Sell recommendation.