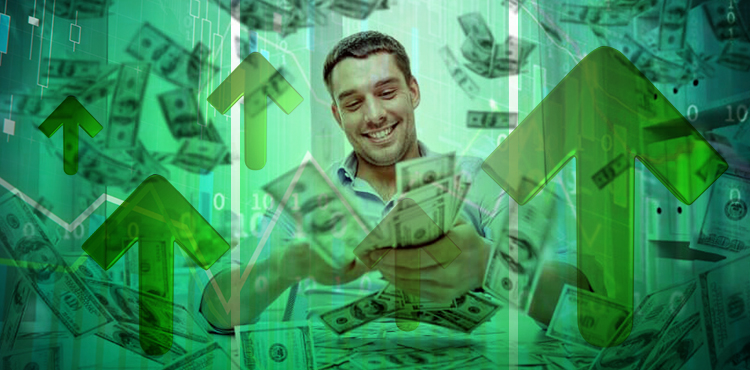 DBS Vickers Picks 5 Tourism-Related Stocks with a Potential of Recovery in 2H21
DBS Vickers Securities (DBSVS) has outlined 5 stocks to celebrate the country's reopening: AOT, BDMS, BEM, ERW, and MINT.
Thai exports increased 13% year on year to 21.4 billion USD in April, the highest rate in 36 months, and up 4.78% year on year for the first four months of 2021. Agricultural and food items, as well as related work-at-home products, petrochemical, steel, and automotive, are the best performers throughout this time period.
For Thailand's economic outlook, despite domestic Covid-19 cases growing exponentially, Thais are more aware about the need for vaccination. Furthermore, the government has launched the new relief package focusing on reducing the debt burden in the long term such as a debt haircut for individuals and SMEs. 
Meanwhile, the US and the majority of European countries are progressively loosening their lockdown measures.
DBSVS anticipated that the SET Index would move between 1,520 and 1,600 points this week. Highlights to monitor are 1) Thailand's Covid vaccine management, 2) the progress of the hemp-cannabis cultivation license, and 3) economic data reports.
However, there are additional factors to continue to monitor, including: 1) concerns about the Federal Reserve's monetary policies, despite the US economy's robust recovery; 2) the daily number of new Covid cases in Thailand keeps rising, and so do new variation reports; and 3) the Middle-East conflict.
AOT : "BUY" rating and target price of ฿73.00/share with 17% upside
Airports of Thailand Public Company Limited (AOT) had a core loss of 3.7 billion baht in 2Q21 (Jan to Mar 21) because of the Covid-19 pandemic and TFRS16. And AOT is anticipated to see another loss in 3Q21 (Apr-Jun) as a result of Covid-19's third wave. However, in the medium- to long-term, domestic air travel is likely to rebound first, followed by international flights by the end of this year.
Thus, AOT might return to profitability in 2022 (ended September 2022), achieving a 15 billion baht profit from an 8.3 billion baht loss in 2021. Additionally, Suvarnabhumi Airport expansion will be a long-term profit generator.
BDMS : "BUY" rating and target price of ฿28.00/share with 30% upside  
Bangkok Dusit Medical Services Public Company Limited (BDMS) is on track to grow in 2Q21, as Thai clients increased both year over year and quarter over quarter, and around 270,000 Covid tests were conducted during this quarter.
Additionally, alternative vaccination is predicted to benefit BDMS, as it is likely to attack foreign travelers returning to Thailand at the end of this year. Profit is predicted to remain unchanged year over year, but to climb 25% year over year in 2022.
BEM : "BUY" rating and target price of ฿9.60/share with 19% upside  
In 2Q21, Bangkok Expressway and Metro Public Company Limited (BEM) remained cloudy due to the third wave of Covid forcing people to work from home. However, starting in 2H21, the vaccination will encourage the use of public transportation and expressways.
BEM has a strong chance of acquiring the operation of MRT Orange and Purple Lines. Earnings are predicted to increase by 56% in 2022.
ERW : "BUY" rating and target price of ฿3.20/share with 6% upside 
The Erawan Group Public Company Limited (ERW) is likely to suffer a bigger loss in 2Q21 as a result of Covid-19's third wave. However, the outlook for 2H21 is more upbeat due to the vaccine's potential for widespread distribution. Domestic travel will rebound first, benefiting ERW directly. Between 2021 and 2025, as economic circumstances worsen, customers will move toward budget hotels.
MINT : "BUY" rating and target price of ฿36.00/share with 14% upside    
Minor International Public Company Limited (MINT) continued to see a bad performance in the Thai market in 2Q21, while operations in Europe and Maldives are recovering QoQ as the area gradually eases their lockdowns. Unlike in China and Australia, Thailand's food industry continues to face challenges. However, both the hotel and food sectors are expected to improve in 2H21, and MINT will return to profitability in 2022.