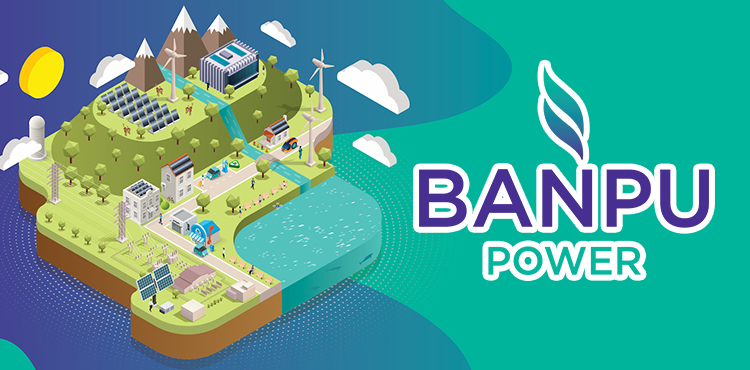 BPP Establishes a Foothold in US Market Through Investing in Temple I Power Plant
Banpu Power signed a Purchase and Sale Agreement (PSA) to purchase 100% interest in the US Temple I gas-fired power plant, a significant milestone that allows BPP to establish its foothold in investment in the US electricity market.
Banpu Power Public Company Limited (BPP) announced that Banpu Power US Corporation (BPPUS), 100% subsidiary of the company, and BKV Corporation (BKV), 96.3% subsidiary of Banpu Public Company Limited (BANPU) jointly established BKV-BPP Power LLC (BKV-BPP) in which BPPUS and BKV equally hold 50% ownership. 
On 10th August 2021, BKV-BPP Power LLC signed a Purchase and Sale Agreement (PSA) to purchase 100% interest in Temple Generation Intermediate Holdings II, LLC, the entity that owns Temple 1 power plant located in Texas, USA. The purchase consideration is U$ 430 million or equivalent to THB 14,147 million (The investment from BPP will be U$ 215 million or equivalent to THB 7,074 million) and is subject to adjustment in accordance with the PSA. This transaction will be funded by our internal cash flow and loan from financial institutions. The transaction is subject to customary terms and conditions and is expected to complete by the 4th quarter of 2021. 
The Temple I power plant is a Combined Cycle Gas-fired power plant with generating capacity of 768 MW, the plant achieved Commercial Operation Date (COD) on 15th July 2014. It is strategically located in the State of Texas, one of the most concentrated, and rapidly growing, population centers in the US. This power plant is one of the most efficient Combined Cycle Gas Turbines (CCGT) in the Electric Reliability Council of Texas (ERCOT) power market, with its high flexibility, efficiency, and equipped with advanced emissions-control technology. This power plant is ideal for the ERCOT market as its competitiveness reflects in its priority dispatch according to its merit order to serve the dynamic demand pattern in the market. Moreover, as an operating power plant, it can contribute cash flow immediately.
This investment is a significant milestone that allows BPP to establish its foothold in investment in the US electricity market, enabling BPP to strengthen its capability in the wholesale electricity market with advanced trading systems and mechanisms. This will also fulfill BPP sustainable growth strategy to achieve a capacity target of 5,300 MW in 2025, seeking investment opportunities by focusing on cleaner technology in the markets with attractive growth and supportive government policy. 
The investment structure through BKV-BPP Power LLC has thoroughly been considered in all aspects aiming to create sustainable long-term growth, through the synergy between both flagship companies. 
BPP as an energy generation flagship under BANPU group will contribute its experiences and skill-based resources especially on technical know-how, focusing on increasing efficiency and sustainability in the production process by using High-Efficiency, Low-Emissions (HELE) technologies and committed to continue achieving its growth target. 
BKV as another important flagship under BANPU group, one of the top 20 natural gas exploration & production company in the US, having extensive experiences and skillful resources-based especially on managing large-scale operations, understand the local rules & regulations, having strong and well-established relationship with all related stakeholders including government agencies and communities within the areas as well as the ability to seek for future investment opportunity in the US to fulfill the growth target. 
Therefore, this investment reflected the distinctive synergistic value between BPP and BKV, through the experience sharing, learning and collaboration from different expertise in each business aim to enhance the highest value creation into the investment. 
BKV also significantly contributes its experience and expertise in natural gas business into this investment decision as natural gas is the main fuel for this power plant and the US electricity market as well as well as its understanding on the demand and trading mechanism under ERCOT electricity market to support and enhance the highest ability to increase value to the investment and maximize the return to both shareholders of BPP and BKV.