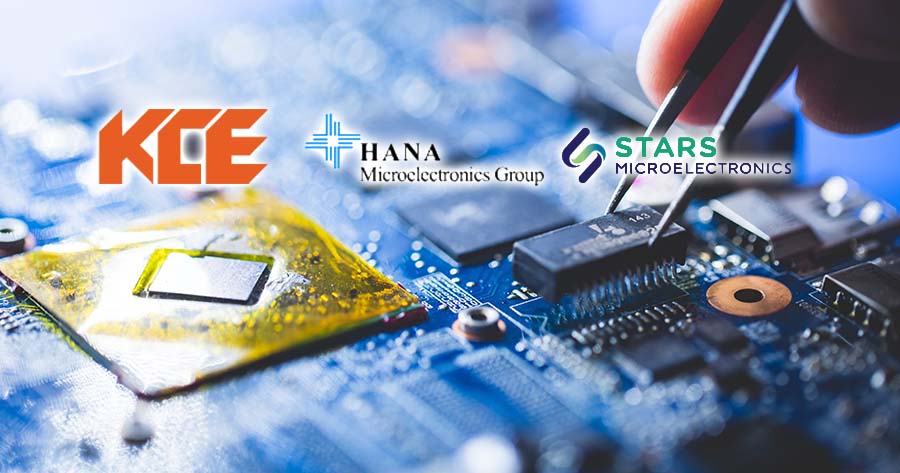 Semiconductor Stocks Is Still Booming amid Supply Shortage
Amid short supply crisis for semiconductor from the coronavirus outbreak, KCE, HANA and SMT seem to enjoy the moment.
The global chip shortage is becoming a major concern for the auto industry this year as the supply could remain tight until next year amid prolonged Covid-19 pandemic and rising demand in other industries.
Semiconductor chips are generally used in cars and computers, but as technology advances, chips are being used in a wide range of electronic items, even toothbrushes are implanted with microchips as well.
The coronavirus outbreak seems to be the main reason for this shortage as global leaders in chipmaking faced closure during the peak of the crisis and have not been able to run at full capacity since, while the demand from consumers and producers continue to rise. Even though the overall outlook on Covid-19 situation seems to be getting better and "live with it" is the phrase people are starting to adapt to, the semiconductor crisis does not seem to improve.
One key point that made the auto industry more affected by the shortage than smartphone producers or video game consoles is the fact that both producers did not cut much of their demand at the start of the pandemic compared to most of the auto industries.
BMW's CEO revealed that the company expected  supply chains to remain tight well into 2022 and hoped that the shortage would end soon.
General Motors Co also announced earlier this month that the company will reduce production at most North American assembly plants this month due to the ongoing semiconductor chip shortage that has an impact on its profitable truck and sport utility vehicles.
The U.S. Ford's sales revenue of its new vehicles declined by 33.1% in August, compared to the same period last year.
Meanwhile, July vehicle sales in Thailand decreased 11.6% YoY to 52,442 units and 15.1%, compared to June.
According to Morgan Stanley, 14% of global chip packaging and testing capacity is located in Malaysia and the average utilization of those manufacturers is only 47%. Unisem, a Malaysian global provider of semiconductor assembly and test services, has not been able to run its operation property so far. The company recently shutdown some of its plants earlier this month after three employees died from Covid-19.
During the tight supply, Thai semiconductor producers are enjoying the moment with overwhelming purchase orders. KCE Electronics Public Company Limited (KCE) and Hana Microelectronics Public Company Limited (HANA) are the top performers when it comes to electronic component stocks in the Thai stock market.
KCE's share price rose 90% this year, while HANA increased more than 100%.
Country Group Securities (CGS) stated that KCE's profit margin to expand in 3Q21, following the selling price adjustment that the company will fully recognize this quarter along with a cost saving management program. CGS gave a "BUY" recommendation with a target price at ฿103.00/share.
Kasikorn Securities (KS) expected a bumping in sales for HANA due to the Covid-19 outbreak, but the business still has positive potential over strong demand and tight supply, while the business direction is on the uptrend. KS was positive on HANA, seeing strong profit growth in 2021-2023 and giving a "BUY" recommendation with a target price at ฿92.00/share.
Meanwhile, Stars Microelectronics (Thailand) Public Company Limited (SMT) is also one of the main focus in semiconductor plays as well. The stock rose nearly 200% this year.
Kingsford Securities expected SMT's performance to turnaround this year after a record of 56 million baht in 2Q21, increased 51% YoY. The securities company expected profit to accelerate in 2H21 with pending orders until year's end, giving a "Speculative Buy" with a target price at ฿7.70/share.
As the outbreak of Covid-19 is the main cause for supply shortage, a full recovery may not happen as long as the virus still lives in everyday life, making it possible for these stocks to continue edging higher.