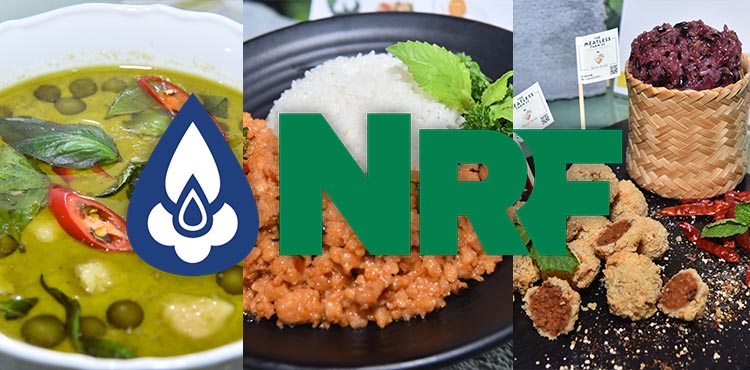 NRF Invests in Botany Studio to Operate Pet Food Business; Revenue Expected in 4Q21
NRF aims to joint venture with Botany Studio Company Limited to produce ethnic foods and pet food and snacks in order to fully utilize the land, plant and manufacturing facilities of City Food Company Limited
NR Instant Product Public Company Limited (NRF) announced that the Board of Directors' meeting dated 23 September 2021 passed a resolution to invest in Botany Studio Company Limited (Botany Studio) and change the business objective of one of its subsidiary companies.
The company aims to joint venture with Botany Studio Company Limited. The transaction will change the business objective of City Food from producing ethnic foods and soy milk to producing ethnic foods and pet food and snacks in order to fully utilize the land, plant and manufacturing facilities of City Food Company Limited. 
Currently, City Food owns two manufacturing plants, an ethnic food plant in Nakhon Pathom and a soymilk factory in Ratchaburi. The partnership will convert Ratchaburi plant from soymilk production under Shinpo brands to a plant-based pet food focused company with Branded products and Original Equipment Manufacturer (OEM) production. 
NRF shall enter into the transaction by investing in ordinary shares of Botany Studio at par value in the proportion of 66.7% of its paid-up capital for the amount not exceeding 36.0 million Baht in cash.
Botany Studio markets and distributes pet food products in Thailand such as Katty Boss and Bravo Boss. Currently, Botany Studio does not own its pet food factory. Therefore, Botany Studio needs to outsource production from external pet food manufacturers. Botany Studio plans to expand to the international market by constructing its own pet food factory in order to increase capacity and capability in OEM for exporting to ASEAN and other countries. Moreover, Botany Studio has agreements in place with multiple customers, hence the requirement for its own factory.
The investment in Botany Studio converts from Ratchaburi plant, in which its capacity is currently under-utilized, to pet food facilities which improve cost saving at City Food. The company anticipates that the domestic and international markets tend to grow and expand continuously over the years.  
Furthermore, Botany Studio has a strong business plan with customer LOI in place. The transaction also brings in key management and executives who have long-time experience and expertise in the pet food industry, which will contribute to business growth both domestically and internationally. 
The transaction is expected to be completed within the 4th quarter of 2021. Thus, the company expects to recognize revenue in the 4th quarter of 2021 onward and revenue will grow significantly in the 2nd quarter of 2022 after completing the factory renovation.