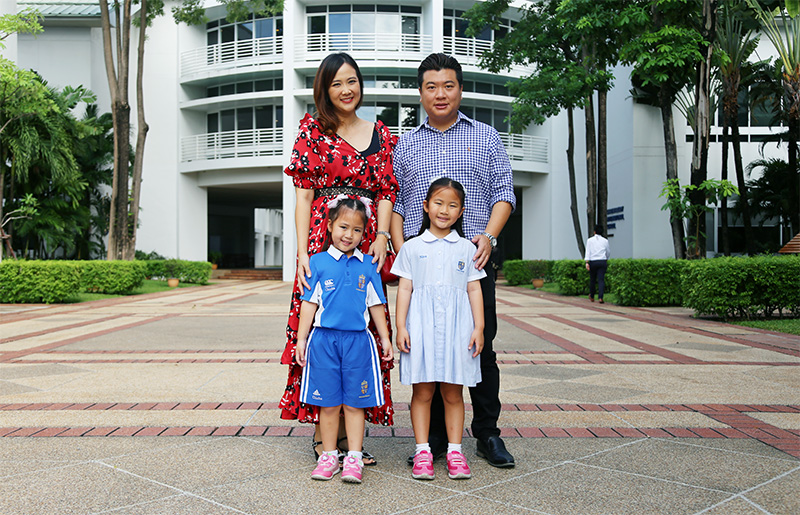 Bangkok's best start to success at school and beyond
Ekchai and Thongkorn Dechasate have two young daughters …
Ekchai and Thongkorn Dechasate have two young daughters; Nina and Chicha. Chicha has just completed her second year at Shrewsbury International School Bangkok Riverside in Early Years 2 at the Riverside Campus, whilst older sister Nina has just completed Year 2.
We spoke to them a little while back to find out about their Shrewsbury experience so far, and why they would recommend Shrewsbury to any parents looking for a high quality international school education.
Why did you choose Shrewsbury? 
We chose the school for many reasons. The location of the school next to the river was very important, it is a unique and special environment for learning.  The reputation in academics, sports and music were also big factors for us, and the track record of students going to the best universities is very impressive.
Of course, university is a long way off for our daughters, but we knew we wanted to give our kids an education that encouraged them to be creative and explore lots of different interests, including music and sport. Many schools focus heavily on memorizing facts, but we wanted our daughters to also be able to use their knowledge effectively, to become creative problem solvers. This is what is really important.
They are also enjoying lots of different activities here. For example, it was nice to come in last term to learn what Chicha had been learning about kids massage whilst Nina has enjoyed activities such as learning Piano and swimming here, opportunities that are not always offered elsewhere.
How has Shrewsbury aligned with your expectations? 
With the school's reputation, our expectations were always very high, but Shrewsbury has met those expectations and we feel that this is a good investment for our children. Our daughters have become very competent in their English, and it was amazing to watch them speaking so well with others on our last trip to the UK. Their confidence has grown through their time at Shrewsbury which is fantastic to see at home.
Shrewsbury certainly exceeded our expectations when it comes to the school's communication with us, they treat us very much like partners on the learning journey and make it easy for us to support our children's learning at home. And the school really encourages parents to be part of school life. We are regularly invited to take part in activities with our children, to come to events and presentations. We get to know the teachers and other parents really well, it feels like one big family here.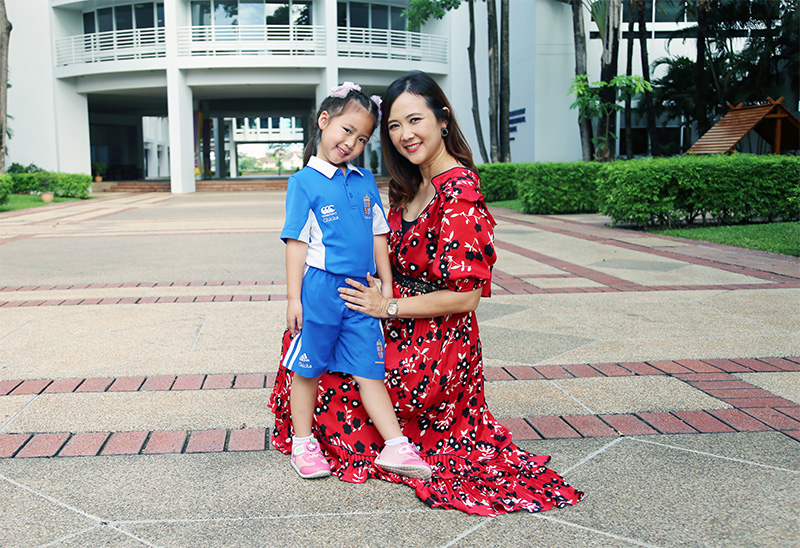 How do you find the quality of teaching at Shrewsbury?
It is obvious to us that the teachers here really care for every child. They know their individual needs and interests and are clear on what they need to improve. It also makes it easy for us to ask how we can support our children at home, and we enjoy being part of the home learning activities. I'd say that the education at Shrewsbury is tailored to every child which isn't something I experienced in my own education.
Our daughters really love their school and are excited to go to school every day to see their friends as well as their teachers. Their teachers really encourage them which has been evident in their growth in both understanding the world around them and confidence.
Would you recommend Shrewsbury? 
Without hesitation, the level of teaching and the wonderful community at Shrewsbury would make it a great school for anyone. It is a hugely supportive environment for our children as well as us as parents and our experience at Shrewsbury has been hugely positive throughout our children's time here.
Shrewsbury Riverside is now open for applications for Early Years and other selected year groups. To find out more about our Early Years programme and to book a school visit, please click here.