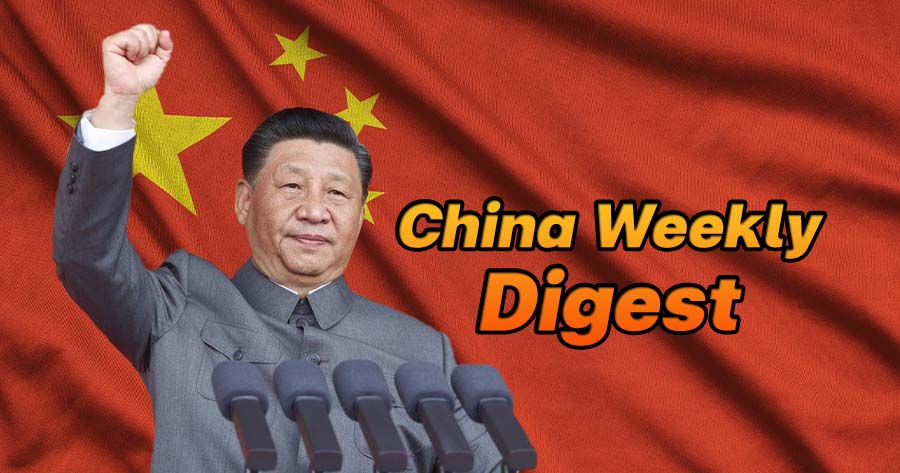 Beijing to Launch Bourse for SMEs, Gloomy PMI Indicators & Progress to Common Prosperity
Beijing made significant progress towards common prosperity goal, PMI reflects gloomy gauge for manufacturing and services industry
Chairman Xi in line with his "common prosperity" policy announced earlier on Thursday, the government plans to set up a stock exchange in Beijing for small and medium-sized enterprises (SMEs). Earlier Reuters reported Mainland was considering a decision to establish a new bourse to attract overseas-listed companies and enhance the status of its onshore markets.
Reuters sources earlier reported then options of upgrading the existing equity exchange for SMEs known as the New Third Board were being discussed.
In recent Chinese authorities undertook series of crackdown in an attempt to establish "fair competition" in the market since monopolistic behavior became a norm as a handful of large companies limited dominated cross industry limiting innovation and growth of small companies. Small- enterprises were often bought out by large companies.
A new bourse for SMEs would accelerate innovation among small companies since the new bourse would facilitate a new source of funding.  
Xi in his statement to mark the opening of CIFTIS, a trade fair in Beijing said, "by deepening the reform of the New Third Board and setting up the Beijing stock exchange as the primary platform serving innovation-oriented SMEs,".
Xi also added, "create more possibilities for cooperation by scaling up support for the growth of the services sector in Belt and Road countries". The Belt and Road Initiative is Xi's long-term commitment to the country.  
Economic Releases
Private PMI gauge – Caixin-Markit composite purchasing manager's index (PMI) of August stood at 47.2 dipping below the 50 mark compared to 53.1 in July. PMI for services stood at 46.7 in August against 54.9 in July.
Earlier this week the government gauge manufacturing PMI stood at 50.1 in august where services PMI had contracted sharply dipping to 47.5.
The DELTA variant took a stall in the economic recovery of China as its manufacturing activity came under pressure, expanding at a slow rate while its service industry activity sharply dropped since its highest drop in February last year.
The sharp drop in service industry is due to strict lockdown imposed by Beijing in many major cities across the country to curb grow delta infection rate. Higher raw material prices, the drop in export growth and tighter regulatory pressures across industries contributed to the steep fall in recovery indicators.  
However, earlier last week official sources indicated daily reported cases has dropped to zero indicating the virus has been contained.
The market expects the People's Bank of China (PBOC) to loosen monetary policy by cutting down reserve requirements in banks in the second half 2021 to uplift economic recovery. In July 2021, the central bank has already cut CNY 1 trillion to add liquidity to the economy.
Technology Industry Crackdown
Chinese Ministry of Transport along with other regulators including Cyberspace Administration of China and State Administration of Market Supervision earlier met with 11 ride-hailing instructing them to "rectify" non-compliant behavior. The meeting was attended by unicorns including Didi, T3 and Meituan.
The regulatory meeting with the industry players focused on "fake" promotions and protection of drivers along with onboarding unapproved drivers and vehicles. 
The regulators summoned the ride-hailing services on the cost burden of discounts offered to customers being passed on to drivers. The ride-hailing services were also alleged on passing other business risks to drivers.
In protecting the welfare of the drivers, the Chinese regulators emphasized ensuring enough resting time for drivers by reducing the commission offered from each ride. This comes in line with Chairman Xi's policy of "common prosperity".
Earlier Didi was under pressure from Chinese regulators after its highly publicized listing on NYSE exchange. The unicorn controls 90% of the Chinese ride-hailing market and was forced to stop registration of new customers in July.