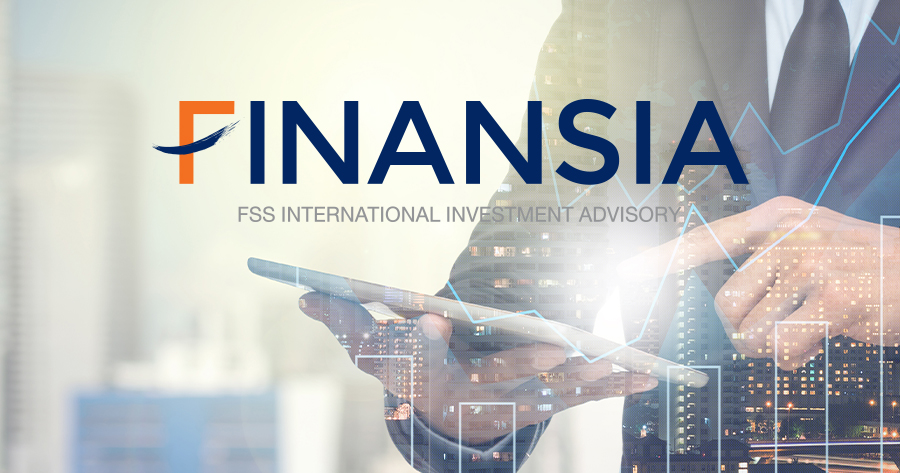 FSSIA Picks Top 5 Outstanding Stocks in SET50 amid Covid-19 Crisis in Thailand
FSSIA picked CBG, BGRIM, GULF, CRC and BBL as the best fit for top five stocks in SET50 amid the ongoing Covid-19 situation in Thailand.
Mr. Songklod Wongchai, Executive Vice President / FSS International Investment Advisory Securities Co., Ltd. (FSSIA), stated in the analyst report, expecting SET Index to rebound after a profit taking while pointing out five securities in SET50 that the securities company believed to deliver outstanding performance.
FSSIA stated that while thinking that the SET could rally ahead of a Thai economic recovery, the large-cap SET50 may still underperform the SET and SET100, dragged down by the banking, petrochemical and utilities sectors.
On the market outlook, SET Index saw a 6.2% selloff since its last peak on 14 Jun 2021 due to the widespread Delta variant that led to a renewed lockdown in some provinces. FSSIA believed that the impact on the Thai economy will be limited in the short term and the correction in SET Index should provide more upside to FSSIA's prior target of 1,700 points by end-2021, based on 19.1x 2021E P/E, 0.5SD above the mean of its NTM P/E since 2010 till date.
FSSIA believed SET Index will likely rebound after the profit-taking, presenting a good opportunity to accumulate ahead of a potential rebound in stocks with solid fundamentals. In the long term, FSSIA reiterated its 2H21 core investment theme which revolves around the pandemic subsiding and earnings recovering, consisting of 1) new CAPEX cycle stocks; 2) mid and small-cap stocks; and 3) large-cap growth stock catch-up plays.
In this report, FSSIA seeked out stocks on the SET50 that could potentially deliver alpha, backed by their attractive valuations, solid fundamentals and strong earnings outlooks amid the spread of the Delta variant in Thailand.
Five stocks that best fit FSSIA's criteria must be 1) among the top losers on the SET50, with YTD performance running contrary to their strong fundamentals; 2) have the highest 2022E EPS growth; 3) have the highest 2022E ROE; 4) have the lowest 2022E PEG ratio, based on 2020-2023E earnings CAGR; or 5) have the lowest 2022E P/BV.
Among the SET50 stocks, we have identified five potential outperformers that fit the criteria: GULF, BGRIM, CBG, CRC and BBL.
CBG has the second highest 2022E ROE in the SET50 universe. In our view it is one of the few stocks in the consumer sector that could post earnings growth q-q and y-y in 2Q21 amid the third wave of Covid-19. After the hiccup from Myanmar sales following the unrest in 1Q21, we believe CBG's earnings should be back on track 2Q21 onwards following impressive sales in China and pent-up demand in Myanmar. Overall, we remain convinced that CBG could deliver solid 2022-23E growth at 18%/9% following the easing of the Covid-19 situation, solid overseas demands, a lower sugar cost and tax savings.
FSSIA gave a "BUY" recommendation on CBG with a target price at Bt185 per share.
BGRIM has performed the worst YTD after RATCH and PTT. Its share price dropped significantly after its cash call for more investments to expand its capacity overseas. We believe that a selloff in BGRIM's share price has diverged from its solid fundamentals, backed by 1) capacity growth, mainly from seven SPPs; 2) lower gas costs by up to THB1b annually from LNG imports; and 3) potential capacity growth from Vietnam and other countries in Asia due to BGRIM's proven track record for project development and operations.
FSSIA gave a "BUY" recommendation on CBG with a target price at Bt56 per share.
GULF should be a growth stock in the next two years, unlike TRUE, AOT, BEM and MINT that grew from a low base last year. GULF has underperformed the SET50 for 2 years and offers more potential upside after its cash call for new investments for both M&A and new capacity additions in Thailand and overseas. GULF is Thailand's largest power producer, with the highest visible earnings growth outlook among the Thai power companies. The key growth drivers include equity capacity at 18% CAGR to reach 6.3GW by 2024E, driven by the projected lower gas cost and the commencement of its newly-awarded shipper license for LNG imports. The 10% capital increase should provide a buying opportunity given GULF's solid net profit growth outlook.
FSSIA gave a "BUY" recommendation on CBG with a target price at Bt48 per share.
CRC has the lowest PEG among the SET50 universe, based on FSSIA's coverage. The selloff in CRC's share price likely reflects the third wave of Covid-19 in Thailand and the slower-than-expected reopening of the tourism sector. However, Italy (4% of total sales in 1Q21) is the fastest recovering country for CRC, driven by its 40% vaccine rollout. All stores have opened since mid- April, resulting in a leap in SSSG of over 100% y-y in Apr-May 2021, according to the management. We believe CRC is a good candidate for a catch-up play on the country's reopening scheme.
FSSIA gave a "BUY" recommendation on CBG with a target price at Bt44 per share.
BBL Is a deep value stock, which we think is very attractive for long-term investment due to 1) its undemanding valuation – trading at the historically lowest 2022E P/BV of 0.4x; 2) its manageable asset quality with sufficient provision cushions, leading to potentially stronger earnings in 2021; and 3) there should be positive sentiment for the banking sector due to the potential increase in loan volumes once the investment cycle revives after the nationwide rollout of vaccines. Investor sentiment should improve significantly on BBL due to its high exposure to the corporate segment.
FSSIA gave a "BUY" recommendation on CBG with a target price at Bt170 per share.