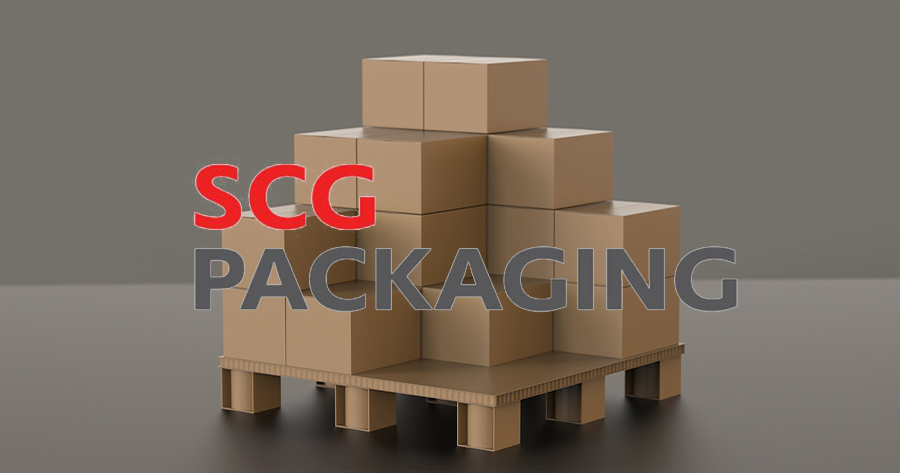 Analysts Settle for "BUY" Recommendations on SCGP with a Target Price as High as Bt78
After the report of 19% increase in 2Q21 earnings, analysts gave "BUY" recommendations on SCGP with a target price as high as Bt78.
SCG Packaging Public Company Limited (SCGP) reported an increase by nearly 19% in 2Q21 earnings and analysts are calling "BUY" recommendations for the packaging company with a target price as high as ฿78.00/share.
SCGP reported its 2Q21 earnings on July 27, 2021, with a net profit of 2,263 million baht in 2Q21, increased 18.86% compared to a net profit of 1,904 million baht in 2Q20.
SCGP's 2Q21 performance, total revenue from sales registered 29,895 million baht, an increase of 38% YoY mainly due to the business expansion from organic growth and M&P, while EBITDA was 5,564 million baht, an increase of 9% YoY with an EBITDA margin of 19%. Profit for the period registered 2,263 million baht, an increase of 19% YoY, with net profit margin of 8%.
The Board of Directors of SCGP has approved a 1H21 interim dividend payment of 0.25 Baht/Share (1,073 million baht), which is payable on 25 August 2021 (XD-date on 9 August 2021, and record date on 10 August 2021).
Krungsri Securities (KSS) stated that  SCGP just started commercial operations for new capacity at Visy in 2Q. Visy produces thermoformed barrier food packaging, which provides the highest EBITDA margin (20%+ vs 18-20% for integrated packaging chain (IPC)). They just completed the acquisition of rigid polymer packaging Duy Tan in Vietnam last week, which commands a 17-18% EBITDA margin, in line with SCGP's. SCGP should complete the acquisition of box producer Intan in Indonesia in 3Q21. These new capacities will support earnings momentum in 2H21.
With a target price at Bt65 per share, the securities company had yet to incorporate 85% stake acquisition of Deltalab, a medical supplies and labware specialist in Spain, into its model pending for more details. Its earnings contribution should not be material this year given SCGP expects to complete the deal in 3Q21. Based on our rough estimate, this should increase earnings by 2-3% in 2022. However, KSS stated that it is optimistic on this deal. The target price implies 30x/26x FY21/22F PE multiple.
Maybank Kim Eng Securities (MBKET) stated that in the analyst meeting (27 July) management guided that demand for packaging products remains high, especially the US and European markets and this will be a strong backdrop for ASEAN exporters. Double-digit sales growth target and THB20b capex is maintained. The THB20b capex are allocated as follows: 1) c.THB4b for optimisation and R&D; 2) THB11b to acquire Go -Pak & Duytan, expand production capacity; and 3) THB5b to acquire two more companies, Intan and Deltalab.
SCGP has five ongoing capacity expansion projects to be completed this year and early next year. This will bring in annual sales of c.THB11b, MBKET estimated, and THB3b will be recognised this year. Adding the THB2b revenues from Sovi (VN) and THB3b from Go-Pak (VN), including M&P of three companies (Duy Tan, Intan and Deltalab) that will be realised in 2H21, annual sales should hit THB13b.
Overall, MBKET expected sales this year to grow 20% to THB111.9b and normalised profit of THB8.9b, +33% YoY. For 2022, sales are forecast to grow 16% to THB129.7b and net profit to reach THB10.6b, +19% YoY. MBKET gave a target price for SCGP at Bt72.00 per share.
Finansia Syrus Securities, citing FSS International Investment Advisory Securities Co., Ltd. (FSSIA), stated that that strong earnings in 2Q21 was in line with the securities company's estimate from its packaging and fibrous business, buoyed by new acquisitions since last year. FSS viewed the M&P strategy will support SCGP's mid and long-term growth, expecting 2021-2022 earnings to increase 52% and 29%, respectively. FSS gave a target price for SCGP at Bt76.00 per share.
Trinity Securities expected SCGP's performance in 2H21 will be better than the first half due to a 2-month revenue recognition from Duy Tan in Vietnam in 3Q21 and will fully recognize in 4Q21. Trinity Securities estimated that the revenue from Duy Tan will boost SCGP's profit by 8-10%. The securities company forecasted SCGP's 2021 earnings at 9.5 billion baht, representing an increase by 47%, giving a target price at Bt78.00 per share, based on PER 30x, while expecting 2021-2023 CAGR at 25%.