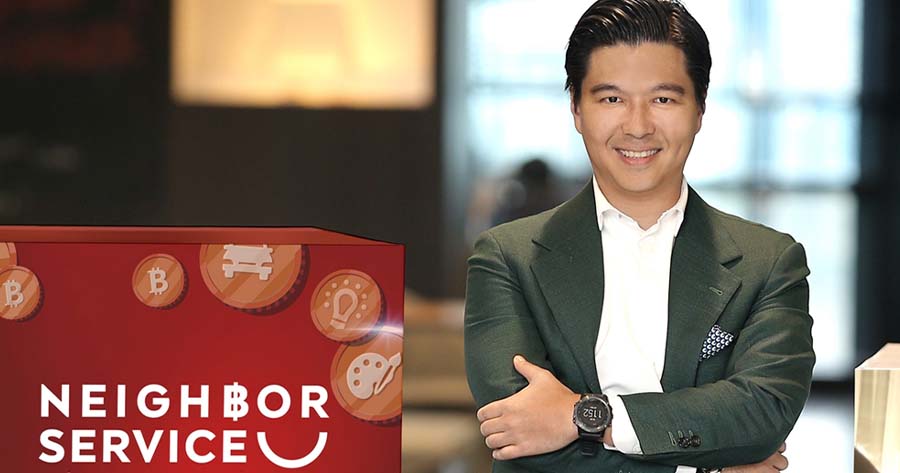 AP Launches 'NEIGHBOR SERVICE' New Income Generating Marketplace for All
Continuing to empower society, AP offers NEIGHBOR SERVICE as the only marketplace in Thailand to be hub for buying-selling 'special talent' goods for Thais pursuing any lifestyle to access for free with no limits
Mr. Sappasit Foongfaungchaveng, Senior Director of Brand Strategy, AP (Thailand) Public Co., Ltd., said that Thailand has had as many as four lockdowns, each of which caused substantial damage to the people's livelihoods.  Many were forced to use their life savings to get by. Although many agencies have worked together to lend a helping hand, he believes that the best and sustainable help is by giving tools or opportunities to empower every Thai to get back up and move on strongly on their own feet. That's why AP Thailand launched NEIGHBOR SERVICE, a new income generating  marketplace that is the only one of its kind in Thailand to be a hub for buying and selling goods in the form of 'special talent' so that Thai people pursuing any lifestyle can use the platform for free without limiting access to AP's customers via www.apneighborservice.com
 "The most terrifying thing is hopelessness. You get up every day with a thought that you don't know how to move on or begin again with your life.  It's this thing that can kill you, maybe even worse than the corona virus. With the belief that skill or special talent that everyone has inside is a very precious asset that can benefit many others and can give you a second profession to earn some extra income during this crisis, we decided to develop the platform to get sellers and buyers together to trade goods that are not objects, but specialized abilities."
On today's NEIGHBOR SERVICE platform, we have sellers offering more than 200 special talents covering every lifestyle of all generations. They range from people giving free advice e.g. teaching big bike riding skills, race track riding, car tune-up or how to raise chickens to get organic eggs for family cooking, which is a show of little goodwill by people in society – it is a source of pride in that your special talent can be helpful to others, that everyone's talent can be shared – to special talent surprises like a hit singer known by her stage name as BOWKYLION popping up at your home singing happy birthday or surprising on your special occasion as well as many more specialized services from people with specialized talents.  We hope very much that NEIGHBOR SERVICE will make everyone look at themselves in a new light or a new context because every talent you have could be valuable and of great benefit to another person and can also generate income in your community.
 "We have initially used the platform NEIGHBOR SERVICE with the more than 80,000 families of AP's customers. What is more than the money earned is the goodwill and relationship gradually developing within the more than 270 communities overseen by AP. It gave birth to a friendship of sharing among neighbors that reaches out far beyond to create a meaningful society in line with our philosophy of building a community of the future we pursue to materialize a society of co-habitation for our residents."
NEIGHBOR SERVICE is the only marketplace in Thailand to be a hub for buying and selling goods in the form of special talent for Thai people of any lifestyle, whether they are interested in Bonsai gardening or cactus grafting for home decoration, learning to be a tattoo artist or playing the guzheng, turning a photo into a super cute cartoon, finding a singer to sing them a happy song, practicing playing Rubik's cube, seeking financial tips, learning a foreign language, photography training or finding an expert to take care of the elderly and patients at home and so on, www.apneighborservice.com is now available to everyone.   
To watch video clips on NEIGHBOR SERVICE, the first marketplace to provide ground-breaking business transaction, go to https://youtu.be/SL78O0rw7_M