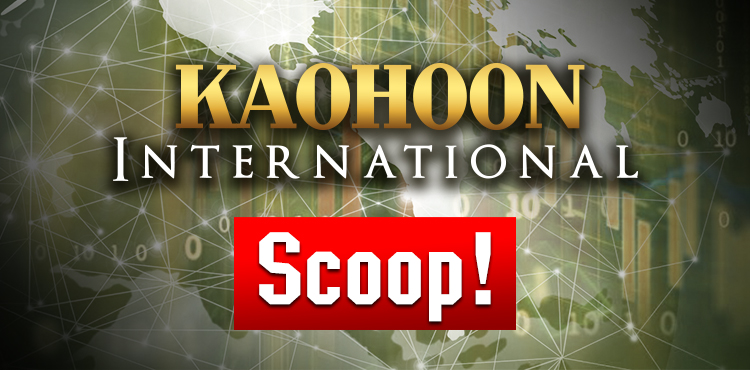 WINMED: Capture the Healthcare Trends with Modern Technologies
The healthcare trend has become more and more popular for people in every age group as time goes by to build up protection for an unforeseen illness that may occur anytime.
Aside from daily exercise, people get access to high-end technology for health monitoring or treatment more easily compared to our ancestors. Nowadays, a heart rate is displayed on a wristwatch, while 30 years ago we tab on our wrist to count the beat. New model of smartwatch can also display oxygen saturation on the screen as well, which is something we wouldn't know unless we go to the hospital.
Speaking of healthcare trends, there are some corporate in the Thai stock market as well and the company that draws the most interest in the market is none other than Winnergy Medical Public Company Limited (WINMED).
WINMED is Thailand's leading exclusive distributor of medical and diagnostics equipment with 20 years of expertise that had just finished raising funds from its 120 million shares of IPO on April 30 and May 5-6, 2021. The company is expecting to kick off its first trading day in the Market of Alternative Investment (mai) of Thailand on May 11, 2021.
The company imports high-end technology medical and diagnostic products from around the world to help improve the life of people in Thailand and also committed in women healthcare with a wide range of products which is constantly expanding, comprising Maternal-Fetal medicine, Down's syndrome and genetic screening test, pregnancy monitoring and cervical dilators.
WINMED's business covers not only high-end hospitals, but to each individual as well without the need to go to hospital. One of the most popular services from WINMED is screening for human papillomavirus (HPV) for cervical cancer, which the company provides a take home test kit for female patients who can send the test back to the lab for the analysis. This is to eliminate the feeling of insecurity on revealing their body parts to a doctor.
Mr. Nanthiya Darakananda, through "Kaohoon JorTalad Program," stated that in terms of testing equipment for cervical cancer in the hospital, WINMED has 75% of the market share in Thailand, while the take home test kit will be an alternate option, expecting to be available in the market by the third quarter of this year.
The funding from the IPO will be used in an investment for the next three years in a laboratory to analyze the cervix self-test kit for any abnormalities, while setting aside a certain amount for debt repayment to financial institutions.
Beside WINMED's ability in market penetration and expertise in modern medical equipment, its partners are one of the main reasons in building the company up to this point.
Hologic, Inc is one of a well-known U.S. medical technology company primarily focused on women's health and also a partner of WINMED. The company imports Hologic's products for cervical cancer detection and surgical gynecology from Hologic Company of the United States. Which is an outstanding company in women's health care products. All products are certified by the Food and Drug Administration, United States of America (US-FDA), which is a world-class advanced medical standard.
When it comes to Hologic, it might be an insult to them by not talking to its top products, which is Hologic Covid-19 Tests. The company stocks, HOLX, is traded in the U.S. Nasdaq Composite, fell to a 6-year low at $29.38 per share during the first coronavirus outbreak in March 2020. Since then, the share price recovered like a moonshot along with a new introduction of Hologic's newest product, the Hologic Covid-19 Tests.
The share price of Hologic bounced back by more than 100% from its year low in 2020 within three months and then continued the rally to reach its record high at $83.72 in April 2021, representing more than 180% increase from its low in 2020.
Stephen Macmillan, Hologic CEO, stated that the company has an incredible demand for the Covid-19 tests, which are now distributed to all 50 states in the U.S. with multiple sample types. The company is committed to delivering more than 10 million new Covid-19 tests to its laboratory partners per month.
Currently, the Hologic Covid-19 tests are only authorized for use in laboratories in the United States. Still, this gives a ray of hope to the future business deal between WINMED and Hologic. Thailand may finally have a wide range test kit for Covid-19 soon in the future as Hologic did not sell the kit directly to the U.S. citizens, but to test providers such as the lab or hospital.
Beside Hologic, WINMED also has various partners with specific expertises. One of the partners is Miltenyi Biotec, an outstanding German company in cell research with products that cover all science related to the round cells (Empowering cell research) to develop further into the treatment of cell therapy (Enabling cell therapy) in various diseases such as cancer and disease caused by Various genes, etc.
WINMED might be considered a new dark horse in the medical equipment-distribution business in the Thai stock market. Upon looking back on its previous earnings season, the result is considerably good with a margin of nearly 50%. In 2018, the company recorded a revenue of 515.96 million baht, a net profit of 40.96 million baht and a gross profit of 232.51 million baht, representing a gross profit margin of 45.22%.
In 2019, WINMED reported a revenue of 498.30 million baht, a net profit of 37.19 million baht and a gross profit of 236.72 million baht, representing a gross profit margin of 48.08%. In 2020, the company recorded a revenue of 531.05 million baht, a net profit of 51.59 million baht and a gross profit of 248.21 million baht, representing a gross profit margin of 46.79%.
The company priced its IPO at Bt3.10 per share, representing a P/E of 24.04x, while having a renowned financial advisor like Asset Pro Management Company Limited (APM) to assist the business.
The competition in the stock market might be the two companies in mai namely; Business Alignment Public Company Limited (BIZ) and Techno Medical Public Company Limited (TM), which operate the same kind of business, but with different products. BIZ has a P/E ratio of 42x and TM has a P/E ratio of 34x.
In addition, the coming of WINMED is a perfect timing as people are focusing on healthcare, while being tormented with Covid-19. The new technology from its partners could be the pivot to its outlook, moving on in the future.