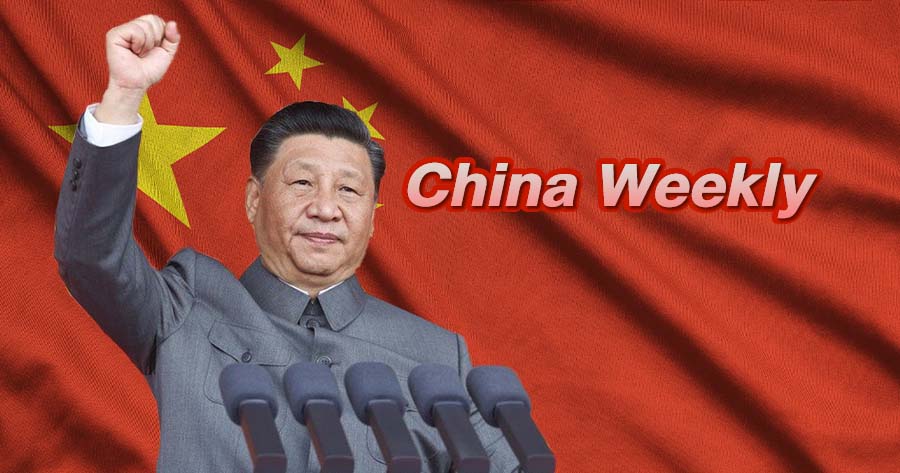 Chairman Xi Heads Towards Common Prosperity, Combatting Delta Slowing Economic Recovery
Beijing aims for high standard sustainable growth; Manufacturing PMI grew at a slower pace while non-manufacturing PMI dropped sharply below 50 mark
The delta variant took a stall in the economic recovery of China as its manufacturing activity came under pressure, expanding at a slow rate while its service industry activity sharply dropped since its highest drop in February last year.
The National Bureau of Statistics (NBS) earlier this morning released manufacturing purchasing manager's index (PMI) which was 50.1 in August compared to the consensus expectation of 52.2. While non-manufacturing PMI contracted to 47.5 compared to street expectation of 52.0. A drop below 50 mark shows contraction where above 50 shows growth.
The sharp drop in the service industry is due to strict lockdown imposed by Beijing in many major cities across the country to curb grow delta infection rate. Higher raw material prices, drop in export growth and tighter regulatory pressures across industries contributed to the steep fall in recovery indicators.  
However, earlier last week official sources indicated daily reported cases has dropped to zero indicating the virus has been contained.
The market expects the People's Bank of China (PBOC) to loosen monetary policy by cutting down reserve requirements in banks in the second half of 2021 to uplift economic recovery. In July 2021, the central bank has already cut CNY 1 trillion to add liquidity to the economy.
Chairman Xi's Commitment to Common Prosperity
Chairman Xi on Monday commented, his vision towards common prosperity is progression. Earlier Beijing came down heavily on "irrational expansion of capital" and "barbarous growth" in the Chinese technology sector. His administration aims to address the monopolistic behavior of Chinese technology companies and to set global level playing standards. Beijing scrutiny stretched further to consumer data privacy protection to protecting consumer rights. Among strengthen technological innovation, boosting dome sting demand and achieving carbon neutrality, "disorderly expansion of capital" in the Chinese big tech sector is listed as one of the most important economic tasks of 2021 for Beijing.
In an attempt to spur high-quality capital market growth, the China Securities Regulatory Commission (CSRC) on Monday also pledged a crackdown on mismanaged private equity (PE), venture capital (VC) and private funds. According to the regulator, private securities funds doubled to 5.5 trillion yuan while PE and VC funds tripled to 12.6 trillion yuan this year.
China is aiming to reduce its reliance on bank lending rather aims to channel more household savings to the capital market for economic recovery and fund innovation.
Earlier this month after an annual Chinese secret political meeting, Chairman Xi's administration declared his goal to achieve common prosperity. According to Chinese state media, the goal is to curb out "reasonable adjustment of excessive incomes and encouraging high-income groups and businesses to return more to society"
This would lead to increased taxation for the high-income class which could dampen investment and capital outflow from the country.