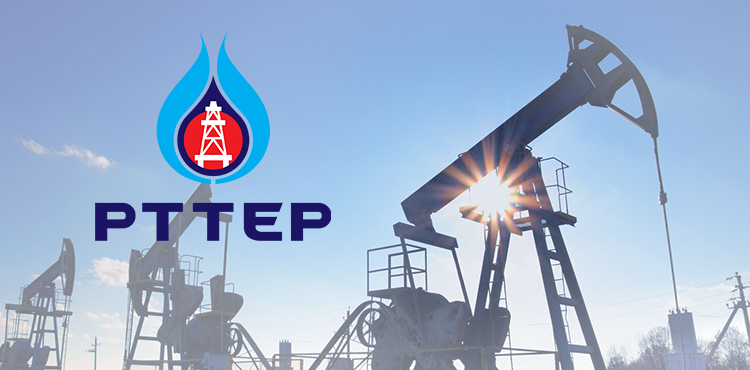 Analysts Focus on PTTEP amid Rising Crude Prices, Giving Target Price as High as Bt145
As crude prices continue to edge higher, analysts are focusing on the recovery of PTTEP's earnings in 3Q, giving a target price as high as Bt145
Crude oil prices have risen more than 59% this year amid economic recovery from Covid-19 outbreak and a steady pace of OPEC+ policy in ramping up output.
On October 5, 2021, the international benchmark Brent crude traded at $81.43 per barrel, representing an increase by 57.50%. Meanwhile, West Texas Intermediate rose 59.79% this year to $77.64 per barrel.
KGI Securities forecast PTT Exploration and Production Public Company Limited (PTTEP) to post 3Q21 earnings of 9.6 billion baht, representing an increase by 33% YoY and 34% QoQ. The increase in YoY and QoQ would be driven mainly by a higher Dubai crude price of US$72/bbl for the quarter, up from US$43/bbl in 3Q20 and US$67/bbl in 2Q21.
In addition, we estimate its gas selling price to improve slightly QoQ from US$5.6/mmbtu to US$5.7/mmbtu, following an upward trend in crude price for the past 6-12 months. KGI Securities reiterated a rating of Outperform on the counter with an unchanged 2022 target price of Bt145.00, based on DCF methodology with WACC of 9.1% and terminal growth of 1.0%. Moreover, KGI Securities stated that it believed the share price will be supported by the better anticipated earnings QoQ in 3Q21F and the higher Dubai crude price of around US$75/bbl.
Asia Wealth Securities (AWS) stated that 3Q21 net profit is expected to be at 10 billion baht, increasing both QoQ and YoY. Crude oil prices continue to support 3Q21 earnings, while 3Q21 sales decline slightly QoQ, in line with PTT's gas separator shutdown plan. But still rising YoY after gradual recognition of sales of new projects, OPEC released a report that overall oil demand for 2021-2022 is strong, including  seasonal demand.
AWS maintained its 2021-22 net profit projection to grow 81%YoY and 13%YoY and still chose PTTEP as the top pick and recommended "Buy" with a target price of  Bt140 per share.
Phillip Securities (Thailand) expected earnings of PTTEP in 3Q21 to recover to 9,686 million baht, representing an increase by 36% QoQ and 35% YoY, even with lower sales in the quarter by 6% to 414 KBOED due to 26 days maintenance of gas separation factory. Still, the volume, especially in Sabah H and Oman 61, and selling price in the quarter should be better than what Phillip had anticipated, following the increase in oil prices.
Gas price rose to $5.76/MMBtu and production cost edged higher to $29.4/BOE, mainly from exploration and operating expenses. Phillip Securities expected PTTEP to record a net loss of $40 million from oil price hedging, but still maintained its "BUY" recommendation with a target price at Bt136.00 per share, expecting a positive outlook in 4Q21 from higher sales volume and oil prices.
Credit Suisse expects the rising oil prices will be positive for PTT EP as oil accounted for about 30% of the company's sales volume and prices are linked to global spot prices. Better earnings momentum is expected in 2H21 due to rising oil prices and scheduled gas price adjustments in October. The target price from Credit Suisse is Bt135.00 per share.