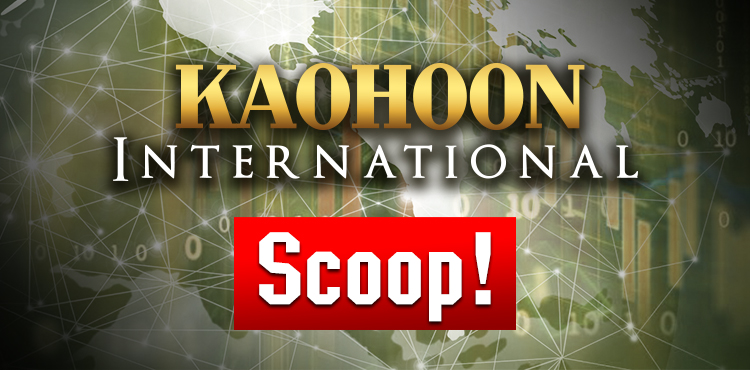 IVL, Good Governance, the UN Human (Maybe) Rights and the Promised Land
IVL, Good Governance, the UN Human (Maybe) Rights and the Promised Land.
The share price of Indorama Ventures Public Company Limited (IVL) plunged 9.8% at the opening bell on February 14, 2020, before being able to recover, though not much, from buying pressure to close the day at ฿29.75/share, declined ฿1.50/share or 4.80% with a trading value of 1,850 million baht.
The reason that caused such plummet might be the fact that the company is included in the UN's blacklists regarding the illegal settlement in the West Bank alongside with its subsidiary, Avgol Industries 1953 Ltd., and other 110 companies worldwide.
The West Bank is a very sensitive territory with a historical long dispute between Israel and Palestine fighting for the right of this land.
Since 1979, the UN, the EU, the International Court of Justice, had a resolution to affirm that the Palestinian people have the right to sovereignty over the West Bank, including East Jerusalem, as occupied Palestinian territory, the area. Still, Israel disputes for its ownership over the land.
Thus, involving in the dispute is never a good thing, especially the one with Israel and Palestine.
In 2016, the UN Human Rights Council mandated the Office of the High Commissioner for Human Rights (OHCHR) to produce a database of companies involved in certain activities relating to the illegal settlements in the West Bank.
These activities mainly included:
1) Supplying equipment and materials facilitating the construction and expansion of illegal settlements and Israel's West Bank barrier, as well as supplying equipment for demolition of housing and property in the land.
2) Providing services and utilities supporting the maintenance and existence of illegal settlements, including transportation.
3) Banking and financial operations helping to develop, expand or maintain settlements and their activities, including loans for housing and businesses.
In this regard, it could be assumed that IVL falls into the third activities listed by the UN as Avgol Industries 1953 Ltd. is located in the West Bank.
"We will pursue companies listed in the report legally through international legal institutions and in courts in their countries for taking part in human rights violations in Palestine," said Palestinian Prime Minister Mohammed Shtayyeh.
"It is high time for all public institutions, city councils, churches, trade unions, cultural organizations, universities, investment funds, and others to stop contracting, procuring from or investing in any of the companies on the UN list of shame, to avoid complicity in Israel's settlement enterprise," stated The Boycott, Divestment and Sanctions (BDS).
However, there are also comments against the UN's decision as well. "These are companies that provide jobs to both Israelis and Palestinians, helping them to work together, which should be commended not reprimanded," said House Minority Leader Kevin McCarthy. "This blacklist does not advance peace negotiations, and in fact, retracts from the overarching goal of achieving long-term stability in the region."
"We are concerned that the U.N. Human Rights Council's announcement is not in furtherance of resolving the Israeli-Palestinian conflict," said House Speaker Nancy Pelosi.
Nevertheless, the list has been made and enforced, sending panic over the impact on IVL's business, which resulted in a plummet of its share price by nearly 10%. This could worsen IVL's situation since 2019 was not quite what it had hoped. IVL's shares plunged 54.28% in 2019, and already declined 17.64% YTD.
CGS-CIMB has stated that the ban could affect IVL since various funds have corporate governance policy, which could limit their investment on this matter.
IVL also stated that the company was aware of the dispute and the Board of Directors had approved a resolution since last December to relocate Avgol's facilities in West Bank to another existing site in Israel within 2020 as part of its ongoing fibers transformation and cost savings program within the hygiene vertical of Fibers segment of IVL. This move is expected to bring positive contributions to Avgol operations.
In addition, IVL asserted that the facilities in the West Bank were not owned by Avgol, but on the lease agreement which will also expire in December 2020.
Prior to the announcement of blacklisting by the UN, most analysts both domestic and international had positive views on IVL as shown in the consensus recommendations and target prices. 17 analysts had given a "BUY" recommendation while 5 advised "HOLD" and 1 "SELL". The consensus target price was ฿38.55/share, representing nearly 30% return.
Moreover, IVL had just recently published its strategy for 2020-2023, including a cut in operating cost by USD350 million, an increase of production capacity for recycled PET, or rPET, and an expansion through Huntsman with less fluctuation, in which a lot of analysts had positive views on.
KTBST stated that it has a positive view of IVL's earnings outlook, especially its cost-saving program amid the downward business cycle and forecasts IVL's 2020E net profit at Bt18.26bn, which represents a growth of 76% YoY.