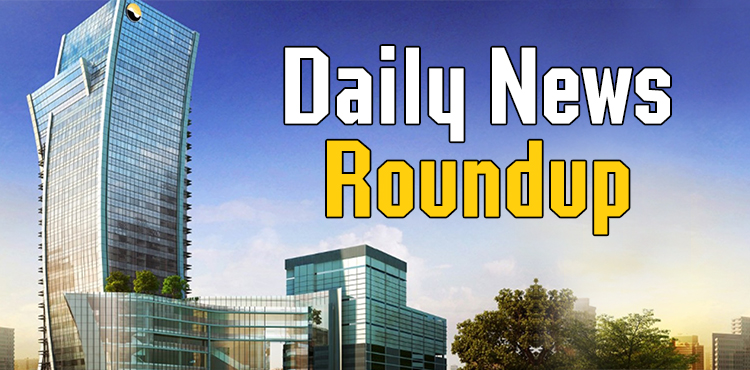 Thai Stock Market Roundup on May 11, 2021
A short summary to inform investors of significant developments in the Thai stock market on May 11, 2021.
– SET Index closed at 1,578.93 points, decreased 9.22 points or 0.58% with a trading value of 102 billion baht. The analyst stated that the Thai stock market made a sharp plunge in the afternoon session after seeing a decline in the European market, while Dow Jones Futures pointed to a low opening on Tuesday as tech stocks sell off expected to continue.
The analyst stated that investors in the U.S. market are rotating from growth stocks with relatively high valuations into value stocks that are expecting to gain benefit from the economy reopening and higher inflation.
The analyst expected SET Index to remain volatile during the earnings season and without a new catalyst, giving a support level at 1,560-1,550 points and a resistance level at 1,585 points.
– Individuals took the opportunity during the selloff to buy the dips with a total amount of 5.6 billion baht.
– The SET Index is expected to move between 1,530 and 1,610 points this week (May 10-14), hence, DBS Vickers has listed the 3 best stocks to buy; BCH (TP @Bt23), BDMS (TP @Bt28) and EKH (TP @Bt7).
– RAM acquired additional shares of THG to hold a total of nearly 21%.
– STARK stated that the fluctuation in raw material prices such as copper and aluminium would not affect its operations and revenue.
– JASIF has announced a dividend payment of Bt0.24 per unit with an ex-dividend date on May 21, 2021.
– WINMED closed its first trading day at Bt5.90, increased Bt2.80 or 90.32% with a trading value of 2,683 million baht. Its IPO was priced at Bt3.10 per share.
– Despite the plummet in SET, TU closed 6% higher after reporting a satisfying 1Q21 earnings. CNS recommended "BUY" at a target price of Bt20.00 per share.
– KUN reported an increase of 138% in its 1Q21 earnings, mainly contributed by units sold of the new project; Kunalai Preem.
– TOP reported a net profit of Baht 3,360 million in 1Q21, recovering from a net loss of Baht 13,754 million in 1Q20.
– JR reported a net profit of 54 million baht in 1Q21, increased 421% YoY. The increase was mainly due to the surge in service revenue.
– For the three-month period ended 31 March 2021, ITEL had a net profit of Baht 45.91 million, increasing by 14.53% YoY.
– ACE was declared as the winning bidder of the e-bidding of 2 closed-system municipal solid waste (MSW) disposal (waste to energy) projects.
– SABUY's net profit for Q1/2021 amounted to THB 33.7 million, an increase of 14.5%.
– Due to lower revenue from domestic and international sales, TKN recorded a decline in 1Q21 earnings by 34%.
– DOD reported a soaring earnings in 1Q21 at 55.13 million baht, increased 97%, from higher sales revenue in the quarter.
– NER reported a jumping net profit by more than 510% in 1Q21, recording 366 million baht as sales volume and revenue edged higher.
– Stocks in Focus on May 11, 2021: ASK (Maybank Kim Eng TP at ฿45.00/share) and BDMS (Krungsri Securities TP at ฿26.00/share).
Top 10 Most Impact Shares on May 11, 2021