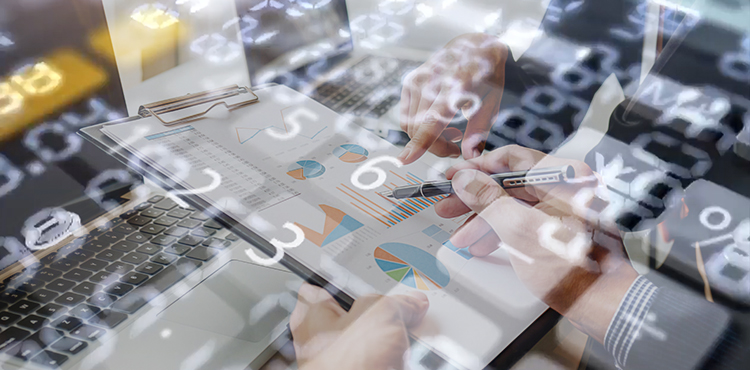 Daily Strategy for Investors on November 3, 2020
Daily Strategy for Investors on November 3, 2020
Asia Wealth Securities (AWS) released an analysis for the trading session on November 3, 2020, indicating the essential events in the stock market as follows: 
Investment Ideas:
The overall investment today – AWS expected the SET today (3 Nov) to recover in a technical rebound manner after the sideway downward volatility over the past 2 weeks, positive feedback on the global Purchasing Managers' Index (PMI) recovered, especially China, the October PMI recorded the fastest growth in nearly 10 years while domestic political factor began to affect the overall investment not much after no additional negative factors. 
However, it remains to be followed (1) the U.S. presidential election on 3 Nov between Donald Trump and Joe Biden, and (2) key central bank meetings, the Fed meeting (4-5 Nov.) and the BoE meeting (5 Nov), Market Consensus expects to see additional aid or stimulus measures to cope with the second wave of the epidemic, especially BoE. 
For investment strategies, AWS recommended speculation on energy stocks after recovering crude oil prices, but AWS weighed it as a short-term investment only.
OPEC+ is scheduled for another meeting between 30 Nov-1Dec, with Market Consensus expecting to delay the plan to increase crude oil production 2 million barrels per day which it is scheduled to begin 1 Jan 2021, considering concerns about the impact of a new round of lockdown measures to curb the COVID-19 outbreak in Europe which will affect economic activity and the demand for oil. 
The original resolution that OPEC + decided to cut output by 7.7 million barrels per day until the end of 2020 before reducing the proportion. A production cut to 5.8 million bpd since January 2021 will add a 2 million bpd increase in crude oil. 
Also, follow up on weekly U.S. crude oil reserves which the U.S. Energy Information Administration (EIA) is scheduled to release the information tomorrow (4 Nov) at 10:30 PM Thai time. 
AWS recommended short-term speculation in only Energy stocks, while Core investment, a share that benefited from a drop in crude oil prices, posted a 4.8% yield over the past two weeks, suggesting short-term take Profit, especially EPG and TASCO, which showed the highest returns in Port at 16.44% and 6.8%, respectively.
Global PMI increases, reduce concerns about short-term economic growth – IHS Markit reports the U.S. manufacturing purchasing managers' index (PMI) in Oct rose to 53.4 points, up from 53.2 points in Sep, including the Eurozone Final Manufacturing Purchasing Managers Index (PMI) in Oct rose to 54.8 points from the 53.7 points in Sep and was the highest level in 27 months. 
The China Manufacturing Purchasing Managers Index (PMI) (IHS Markit in conjunction with Caixin) in Oct stood at 53.6 points, up from 53.0 points in September which reduced the concern about economic expansion which previously, the market was concerned about the overall economy after the COVID-19 situation returned to the epidemic leading to the announcement of a lockdown measure in many countries.
Technical View – Today, AWS expected the SET Index to move between 1,184-1,216 points. The recommended stocks are MTC, KKP, BAM, WHAUP and WICE.
Core Investment
1) Dividend Play (Middle-term trading 6-12 months) – KKP, TISCO, QH, LH, SC, ORI, NOBLE, DIF, INTUCH, HANA, SCCC, EASTW and TTW
2) Long-term accumulative stocks (DCA) (Long-term trading over 1 year) – ADVANC, AOT, BDMS, BEM, CPALL, DIF and PTT