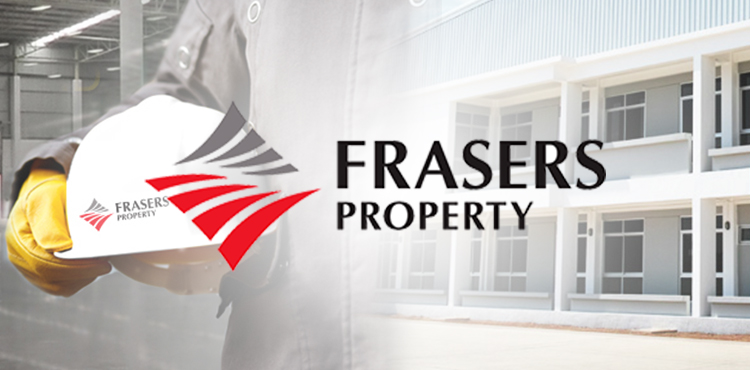 FPT's One Platform Proofs Resilience amid Covid Crisis, Delivering 1H21 Income over ฿8bn
Frasers Property Thailand's One Platform strategy proofs resilience over Covid-19 crisis, delivering over THB 8 billion total revenue for 1H2021.
Frasers Property (Thailand) Public Company Limited (FPT), the first company with a fully integrated real estate platform in Thailand, announces its total revenue of THB 8,127 million for the first six months of 2021 (January-June). Navigating through the prolonged COVID-19 situation and experiencing business challenges and volatilities, FPT remains resilient with its integrated asset classes of residential, industrial and commercial under the 'One Platform' strategy. 
Mr. Thanapol Sirithanachai, Country Chief Executive Officer, Frasers Property Thailand, said: "With our diversified portfolio of multi-asset classes over the fully integrated real estate platform, FPT is able to deliver positive set of results for the first half of 2021 (January-June) despite the global economic challenges and impacts on our retail property. We believe that through FPT's 'One Platform' strategy and our consistency in proactive management and prudent cost controlling will maintain the Company's robustness and enable FPT to sustain and thrive over this global challenge."
In the second quarter (April-June 2021), FPT's THB 5 billion debenture was 4.5 times oversubscribed reflecting investors' confidence in FPT's performance and the robust integrated real estate platform. Proceeds from the capital raised have been used to further strengthen the real estate platform through investments and support the Company's capital expenditure and business operations in 2021. 
Although the COVID-19 situation has been extremely serious, FPT reported its Q2/2021 revenue and net profit at THB 3,845 million and THB 459 million respectively, totaling the revenue and net profit in the 1H/2021 at THB 8,127 million and THB 969 million.  From 11 projects launched in the first six months, Frasers Property Home (Thailand) recorded pre-sales value at THB 16,270 million and a sales revenue of THB 6,110 million. In 2H/2021, FPT has 6 residential projects lined up in Sathorn, Charansanitwong, Vibhavadi Rangsit and Rama 2 to ensure the Company's revenue streams as well as to cater to evolving Next Normal trends with human-centric solutions for living and working.
Frasers Property Commercial (Thailand) and Frasers Property Industrial (Thailand) consistently generate stable recurring revenue streams for the Company through their rental and related services. The six-month performance (January – June 2021) was recorded at THB 1,088 million. 
Frasers Property Commercial (Thailand)'s office buildings remain stable as the main tenants at five Grade-A office buildings are leading MNCs and forefront Thai companies with stable financials who have shown strong demand for office space, while its retail property – Samyan Mitrtown – has been impacted by curfew and lockdown measures.
On the bright side, the industrial asset class continues to benefit from the growth of e-commerce and additional short-term demands for factories and warehouses, resulting in a strong overall occupancy rate at 82%. Recently, the Company secured lease agreements with new customers. Flash Fulfillment, an e-commerce unicorn in Thailand, is one of them. The Company also launched two new developments in Bangplee and Bangpakong. The logistics park in Bangplee received an overwhelming response from leading logistics operators and another development partnered with Mitsui Fudosan Group, a leading real estate developer in Japan, shows progress on the development of the first Smart & Sustainable Logistics Park in Thailand.