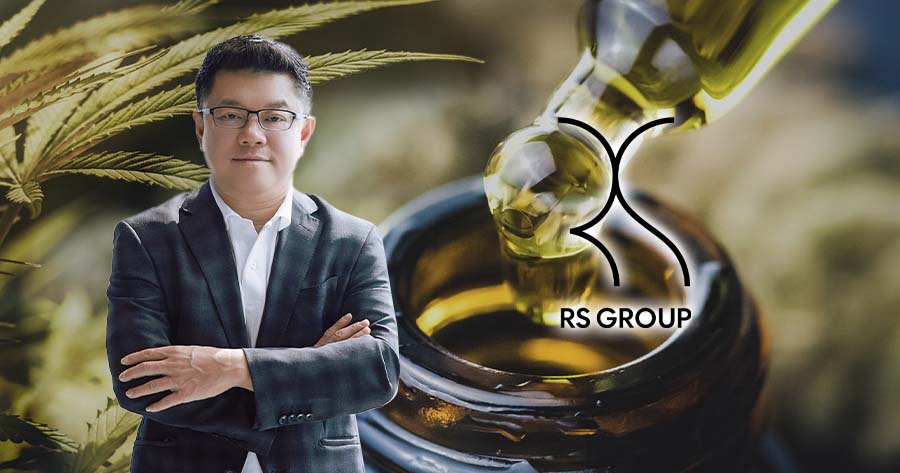 RS Invests in Top R&D Company to Complete Up-Down Stream Cycle of Hemp Products
RS invests 675 million baht into Specialty Holding, grabs a license to extract and produce cannabis and hemp products, achieving the plan to broaden the ecosystem and sustainable growth.
RS Group pushes for new S-Curve growth by announcing the closure of another investment deal in Specialty Holding. Specialty Holding is a top R&D innovation company and manufacturer of cosmetics, dietary supplement products, and traditional medicines with international standards, and the world's largest R&D firm specialized in natural and herbal extracts. In this deal, RS Group takes a 33% share with an investment value of 675 million baht and holds a license to extract and produce cannabis and hemp products.
This move pushes the company's ecosystem to be more complete from upstream to downstream according to RS Group's Entertainmerce strategy and generates the income to reach the target and achieve sustainable growth.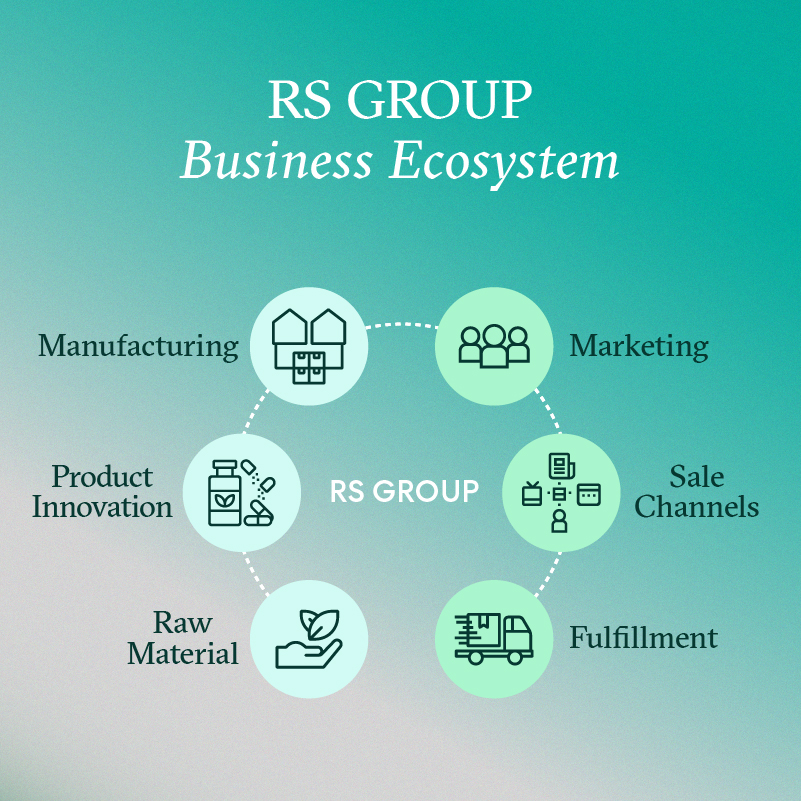 Mr. Surachai Chetchotisak, CEO of RS Group, stated that "the Covid-19 epidemic draws a lot of attention to health products, and this year's major megatrends focus on health care. As a result, the market for dietary supplements and vitamins is expanding at a steady pace, with a market value of more than 25 billion baht expected in 2020. Meanwhile, the Thai herbal export industry has grown in popularity both locally and globally. Last year, the market value was as high as 80 billion baht, causing the Thai herbal extract manufacturing business to grow as well. Last year, the market value reached 80 billion baht, leading the Thai herbal extract manufacturing industry to expand. On the while, RS Group's commerce business focuses on distributing health and beauty products in various groups and aims to be a wellbeing partner for customers, with RS Mall as the main platform for selling products through on-air and online channels. This year, RS Mall earns 90% of its revenue from health products. During the COVID-19 pandemic, RS Mall's income from health products increases from 1.8 billion baht in 2019 to 2.1 billion baht in 2020, accounting for 21%. Therefore, RS Group is looking for new businesses to support the growth and enhance the potential of the commerce business."
The investment in Specialty Holding is another piece of the jigsaw in expanding RS Group's R&D and production capabilities in health and beauty products. This is because Specialty Holding has innovation and expertise in the creation of cosmetic products, dietary supplements and traditional medicines that have been certified to international standards and the world's biggest player in R&D of innovative products, natural extracts and Thai herbs. RS Group has, therefore, invested in the proportion of 33% with a value of 675 million baht.
In the past year, the Specialty business group had total revenue of more than 491 million baht and a net profit of 114 million baht, highlighting growth of more than 8 times. This is due to the continued growth of the skincare and dietary supplement market and the demand for the production of cosmetic products, food supplements and natural extract products increased from both domestic and international customers. Therefore, RS Group has to increase production capacity to support the growing demand of current health trends.
Specialty Holding Company Limited consists of the following subsidiaries
1) Specialty Natural Products Co., Ltd., a leader in the production of Thai herbal extracts and Thai herbal products.
2) Specialty Innovation Company Limited, an innovation specialist in research and development for the production of cosmetics, food supplements, and traditional medicine that has been certified to international standards and a fully integrated manufacturer from upstream to downstream
3) Kane Innovation Co., Ltd. creates innovative packaging with modern technology from Japan which has the property of being flexible packaging and the capacity to design and produce a variety of product models.
4() Wellnovations Co., Ltd., conducting research and development of products and create brands for cosmetic products and dietary supplements to both domestic and international markets.
Specialty Holding plans to be listed in the Stock Exchange of Thailand in 2022.
"By engaging in this investment, RS Group will be able to build an ecosystem that will allow the corporation to grow larger and quicker. This deal also creates a strong synergy by leveraging both resources and strengths of each company from upstream to downstream, i.e., quality control from production until product delivery by a team of professional research and development experts under the production process that is standardized and of high quality. In this deal, RS Group is responsible for marketing campaigns and distributing products to various distribution channels that cover all target groups to fulfill all needs. There are more than 500 tele-sales persons, providing customer service 24 hours a day. There is a warehouse for storing and managing products with a standardized system to deliver products to customers quickly and accurately. More importantly, with this investment, RS Group also holds a license to extract and produce cannabis-hemp products, which will be released in the fourth quarter of 2021. This deal also brings added value for the business and achieves long-term sustainable growth for both companies and helps to enhance the performance to grow according to the determined goals," Mr. Surachai added.
It is worth noting that RS Group's 2Q21 earnings resulted in total revenue of 992 million baht and a net profit of 54 million baht. Total revenue continued to grow 19% YoY on the back of an increase in media and entertainment businesses. This was driven by the recovery of advertisement spending and increasing revenue from content copyrights to OTT platforms. Revenue in the second half of the year is expected to grow from the increase of sales channels for health and beauty products, including more new product lines to be introduced to the mass market.
RS Group stated that interested parties are encouraged to keep updated with the details of investment in Specialty Holding from the schedule of RS Group's "Opportunity day" on the PR channels of the SET on Wednesday, August 18, 2021, from 02.15 – 03.00 p.m. by Mr. Wittawat Wetchabutsakorn, Chief Financial Officer of RS Group.