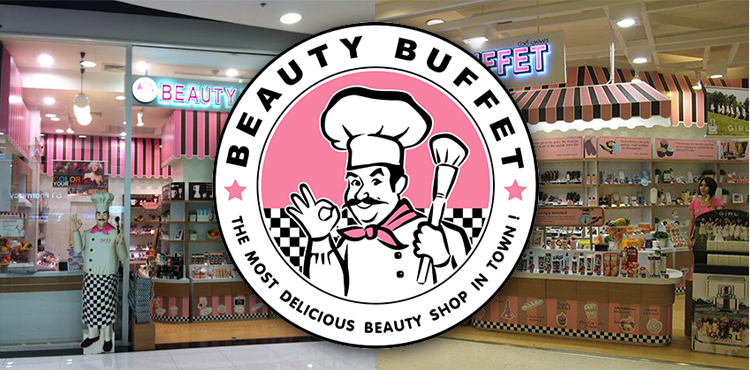 BEAUTY Mitigates Covid-19 Impact in 3Q, Revealing Strategic Plans to Boost Sales
BEAUTY Mitigates Covid-19 Impact in 3Q, Revealing Strategic Plans to Boost Sales.
Beauty Community Public Company Limited (BEAUTY) has reported its 3Q20 consolidated financial statement through the Stock Exchange of Thailand as follows;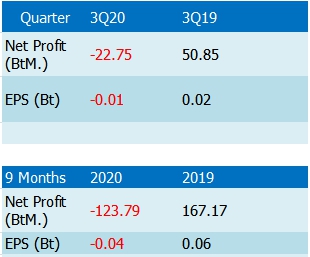 BEAUTY reported a net loss of 22.75 million baht in 3Q20, slipped from a net profit of 50.85 million baht in 3Q19. The decrease was mainly due to lower total revenue at 193 million baht for the quarter, compared to a revenue of 456 million baht in 3Q19.
However, the performance in 3Q20 was better than the previous quarter as the company recorded 61.36 million baht of net loss in 2Q20, mitigating its loss by 62.92%. Revenue from sales improved from 125.47 million baht in 2Q20 to 185.73 million baht in 3Q20.
During the first half of this year, the global Covid-19 crisis was a major contributing factor to loss in sales revenue not just locally but also internationally. It is still hard to predict when the pandemic will end. Fierce market competition from both existing competitors and newcomers which launched heavy sale promotion also causes loss of market share and decreased brand loyalty.
However, the company has re-aligned its Business Re-engineering strategies to improve the management and the efficiency of the entire business process in accordance with the changed consumer's behavior as impacted by the Covid-19 pandemic. As a result, BEAUTY had begun to see improved sales revenue both locally and internationally. Although, the improvement is not big enough to off-set the loss sale from the first half of the year, but this has been a positive signal since the government gradually eased the lock down measure.
The main object of the Business Re-engineering plan is to improve the efficiency of the entire business process, including the production cost and management expenses control and its marketing strategies.
BEAUTY had made strategic plans for its business. For the local Thai market, the strategy is to expand a sales channel that has high potential in market growth such as E-commerce, Consumer Product channel as well as focusing on the wholesale market in key provinces (FMCG). The plan also includes the development of new sale model, "Online Beauty Shop", for repeat retail customers to shop online conveniently. All branches will therefore be able to offer customers this dual model of shopping experience through both offline & online channel simultaneously.
For retail channels, the company has restructured to improve organizational agility, increase competitiveness and lower expenses by closing down branches that cannot deliver margin and compensate it with an online sale channel, which will also reach a wider target market without much restraint. The company believes that these strategies will help cut down cost in the long term and improve future margin.
For the international market, the company focuses on launching new products with higher profit margin to compensate for overall loss in sales and has already worked with sales representatives in China to develop new products for launch in the Q3 of this year.
The company also focuses on markets in countries that have eased their lock-down measure, particularly those in Southeast Asia – Cambodia, Vietnam, Myanmar and Malaysia. The company still receives purchasing orders from these countries, but often faces transportation issues such as border checkpoint closing. The company expects this to be only a short-term problem as Thai beauty products are still in high demand in these markets. The company will work closely with sales representatives in providing all necessary marketing and product support based on changing situations.