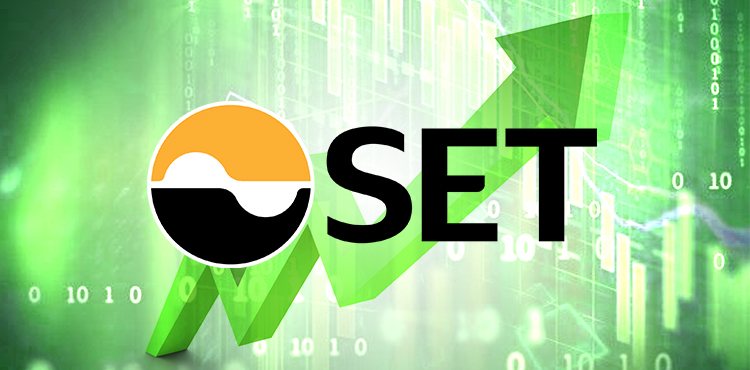 Thai Stocks Rally on Brighter Covid-19 Situation, Looking Ahead to Reopening in Q4
Buoyed by a decline in Covid-19 cases and surging oil prices, Thai stocks bulled pass resistance level at 1,630 points.
Thailand saw a decline in Covid-19 cases in late August after a one-month lockdown to curb the sudden surge of highly contagious Delta variants, causing a sharp spike in daily new cases from a few thousand in June to more than twenty thousand in mid-August.
As concerns over the rising Covid-19 cases grow and slower-than-expected vaccine distribution, the Thai stock market underperformed by 4% in July, while falling 7% from its previous peak at 1,636 points on June 11 to a 5-month low on August 9 at 1,521 points.
The Thai stock market mostly traded in sideways trends as Covid-19 cases continued to rise and reached a record-high at 23,418 cases on August 13. However, the Covid-19 situation started to stabilize and slowly decline in late August, coupled with rising crude oil prices that pushed the energy-dominant index above the resistance of 1,600 points amid stringent lockdown measures.
On August 29, 2021, the 7-day average of Thailand's Covid-19 cases is 17,828 after recording above 20,000 levels for more than two weeks (4 Aug. – 19 Aug.) The Center for COVID-19 Situation Administration (CCSA) is expected to ease the lockdown measures starting in September, which will allow restaurants to open at 50% of their full capacity as well as lifting restrictions on travelling across provinces.
Thai stocks responded positively on Monday, August 30, 2021, especially domestic plays, such as aviation, tourism and hospitality stocks.
Asia Aviation Public Company Limited (AAV) and Bangkok Airways Public Company Limited (BA) announced that they will resume their domestic flights in September after cessation of flight in late July and August.
The share price of AAV rose 4.48% to close at ฿2.80/share on Monday, while BA jumped 6.03% to close at ฿12.30/share.
The outlook in Thailand is better than the previous gloomy weeks, but there are some concerns in certain aspects.
Citing data from Google, Credit Suisse stated that a sharp fall in mobility in August following a tightening of lockdown measures reflects the recent decline of Covid-19 cases. Credit Suisse added that if lower mobility explains the fall in infections, a loosening of lockdown measures could raise infections.
Meanwhile, Credit Suisse expected a long wait before international tourism normalizes. Even after Thailand lowers infections, some level of border restrictions are likely to remain in force. Moreover, other low infection-rate countries may hesitate in allowing their citizens to travel internationally. The most terrifying event would be the risk of being quarantined overseas, which will likely keep many potential tourists away.
To add further detail on Credit Suisse's analysis on the topic of international tourists, Phuket Province, Thailand, reported surging Covid-19 cases over the weekend. The infection began to increase from a single digit at the start of the "Phuket Sandbox" project in July to more than 200 last week. This could potentially deter tourists from coming to the "Phuket Sandbox" even though the infections are mostly from local areas outside the sandbox.
Phuket Sandbox is a pioneer project by the Thai government to allow fully vaccinated tourists to travel to Phuket Province, where local residents are mostly vaccinated. This is to slowly build confidence for Thai tourism, lost from the coronavirus outbreak.
Still, Credit Suisse saw a good chance of a full or near-full domestic reopening by year-end as the vaccination rates have risen sharply in recent weeks. The 7-day average rose more than 510,000 shots, compared to 192,000 in June.
SET Index closed at 1,633.77 points, increased 22.57 points or 1.40% with a trading value of 116 billion baht as the surge in oil prices and lockdown relax boost the market.
Domestic Plays at the Closing on August 30, 2021

Despite the decline of Covid-19 cases in Thailand, the Delta variant still proved to be too much to handle in other countries such as the U.S., Australia, and UK. For Asian countries like Japan and Korea, though seeing a slight decline in recent days, the numbers still remained high.
The third quarter of 2021 should be a difficult one in every country with the Delta variant outbreak, but investors are looking past this negativity to a better outlook in the last quarter of this year.