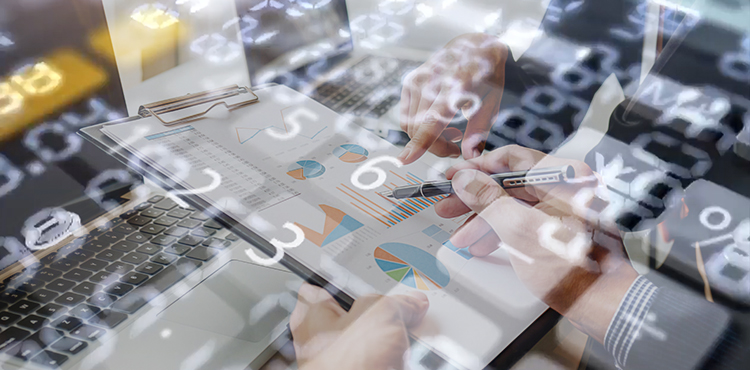 Daily Strategy for Investors on July 25, 2019
Daily Strategy for Investors on July 25, 2019
Asia Wealth Securities (AWS) has made an analysis for the trading session on July 25, 2019, pointing out some of the must-know events in the equity market as follows:
Thai Stock Market Today:
– IMF cut global 2019/20 GDP forecast to 3.2% and 3.5% in line with the continued slowdown in global trade and investment.
– Keep an eye on the US-China meeting next week.
– Fitch Ratings announced to revise the credit rating of PTT and PTTEP from Outlook Stable to Outlook Positive. In addition, Fitch maintains Issuer Default Rating for both companies and unsubordinated debt ratings for PTTEP at 'BBB '.
– Today, PTTEP announces its performance in the afternoon.
– Profit of beverage listed companies is expected to improve YoY but still, weak QoQ stands out at OSP.
– The BDI index closes on the latest business day at 2,014.00 which was down 151.00 points or -6.97%. It is expected for short-term profit-taking for PSL and TTA, but, in the long term, AWS expects the average BDI in 2020 to be 1,800 points. 
– Expect today's index range at 1,718-1,735 points. Recommended stocks are OSP, KKP, and PTTEP.
Stock Comments
OSP: Pick of the day
KKP: AWS sets the target price of ฿80.00/share, It is expected that the profit from the financial advisor will come in 3Q19 significantly.
PTTEP: AWS sets the target price of ฿162.00/share.
Pick of the day: Osotspa Public Company Limited (OSP) closed the day on 24 July 19 at ฿36.25, AWS recommends "BUY" OSP with IAA Consensus target price of ฿37.00/share         
AWS has a positive view of the meeting with OSP's IR team. There are positive issues both in the short and long term. AWS is confident that OSP will continue to make a better profit in the 2Q19 of approximately THB 750 million, increase 13%YoY but decrease 16%QoQ.
In the 2Q19, M-150 beverage and all OSP's beverages (M -150, Chalam, C-Vitt, etc.) have a better market share. 
M-150 occupies 37.2% market share, improved from 1Q19 at 35.6% while the total market share is 53.7%.
C-Vitt drinks have expanded production capacity and launched boxed products, which grew by 149%YoY, Som In Sum grew 22%YoY.
Chalam released the Chalam Black Galingale and grew 26%YoY. In addition, for personal care products, OSP has added a variety of product lines and meet consumer's needs.Moreover, the company has also launched Organic and Luxury Personal Care Products to capture the top market and online sales. It is expected to see very positive results in the 2H19. At present, the sales proportion of drinks representing 77% of total sales, while personal care products representing 1 0% of total sales. Apart from that is revenue from distribution. For the international market at the end of 2018, the sales proportion is 16%.
The sales of the company have grown very well in Myanmar. By the end of this year, the factory will be built in Myanmar, which is expected to improve sales and profit margins. Meanwhile, it is very highly competitive in Cambodia, while in Vietnam, it is preparing to penetrate the beverage and personal care market in 2Q19. Consensus estimates EPS for 2019-2020 at THB1.14 and THB1.35, respectively. hile the average target price based on consensus is at THB 37 .00.

However, AWS sees that it might need to adjust P threshold higher from 30 x to 40 x as there are several listed companies in the same business sectors trading at very high P, which may be based on the target price as high as ฿44-46.00.
OSP is very strong in the uptrend from the occurrence of Daily, Weekly, & Monthly Buy Signal. Giving OSP,  it indicates a continued new high with a significant target of reaching a new high at ฿41.00. OSP's short -term stop loss point is at ฿34.75. AWS sets a resistance at ฿36.75, ฿37.25 and ฿38.00, while a support line at ฿36.00, ฿35.50 and ฿34.75.
Foreign Market: US stock market
– Dow was -79.22 points or -0.29%, while S&P500 was 14.09 points or +0.47% and NASDAQ was+70.10 points or +0.85% as investors are disappointed with the performance of big companies like Boeing and Caterpillar as well as with the US volatile economic data.
However, NASDAQ and S&P500 rebounded to close at highest record level driven by chip makers sector that strongly jumped up. This was after Texas Instruments, a major semiconductor manufacturer in the US, revealed better-than-expected performance.
– Facebook shares rebounded 1.14% after the company agreed to pay USD 5.0 billion fine or around THB 155.0 billion to terminate the investigation of Facebook's case in leaking personal information of users.
– IHS Markit, a financial information service company, revealed that the PMI, including both manufacturing basic services sectors of the US, revised up to 51.6 in July which is the highest level in 3 months after touching 51.5 in June.
Commodities:
– Crude oil prices: WTI for September delivery dropped 89 cents, or 1.6%, to close at USD55.88/barrel; Brent for September delivery fell 65 cents, or 1%, to close at USD63.18 per barrel. Investors worry that the global economic slowdown may affect oil demand. The concern on that issue has overshadowed the positive factors from the report of the US Government Energy Information Administration (EIA), which states that US crude oil inventory has fallen for six consecutive weeks or by 10.8 million barrels in the week ending 19 July while analysts expected to drop by just 4.4 million barrels.
– The BDI Freight Index closed on the latest business day at 2,014.00 which was down by151.00 points or -6.97%. It a second-day drop after continuing up for ten working days.