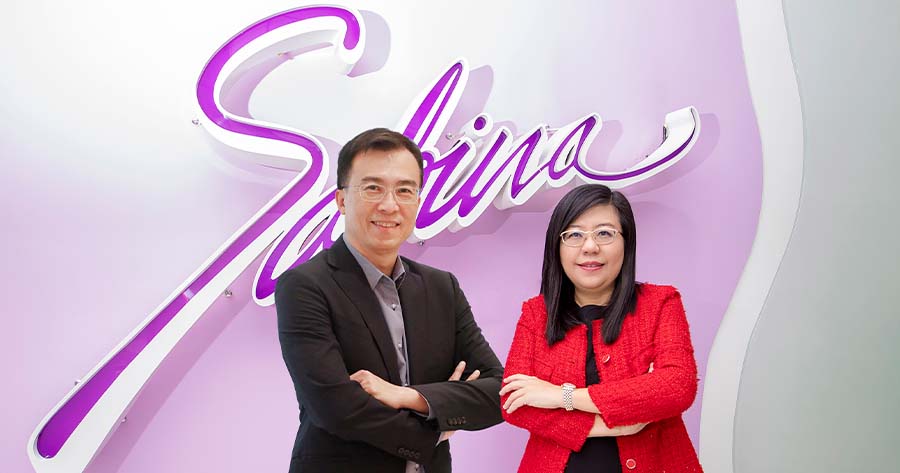 SABINA Shows 24% Growth in 2Q21 Earnings with Efficient Costs & Expenses Management
SABINA withstands COVID-19 and wraps up Q2 with 24.30% increase in earnings, controlling costs to boost net profit margin from H1/21 reaching 10.8%, shifting to short-term planning for strong H2 results.
SABINA reported its Q2/2021 performance showing a 24.30% increase in net profit while for the H1/2021 performance, SABINA achieved a 16.70% YOY increase in net profit, with revenue contracting by 3.80% and 2.60% respectively.
SABINA's core strategy to boost earnings stemmed from learning how to deal with the COVID-19 crisis by maintaining control over costs and expenses. Consequently, the net profit margin in H1/2021 stood at 10.8% when compared to 9.5% at the end of 2020. By refocusing on short-term planning in place of long-term growth goals, SABINA aims for agility in dealing with volatile situations.
Mr. Bunchai Punturaumporn, CEO of Sabina Public Company Limited (SABINA), manufacturer and distributor of SABINA lingerie, disclosed that for the Q2/2021 (April to June) performance, SABINA posted 633.1 million baht of revenue, a 3.80% YOY decrease, with 62.7 million baht of net profit, a 24.30% surge. As regards the H1/2021 (January to June) performance, SABINA posted 1,305.4 million baht of revenue, a 2.60% decline from H1/2020, with 141.1 million baht of net profit, a 16.70% rise.
The climb in net profit is the fruit of hands-on experience of getting through the first COVID-19 outbreak in 2020 then the second outbreak in late 2020 which lingered on until early 2021. SABINA learned to adapt by controlling costs and expenses, thus improving the net profit margin by 9.9% in Q2 and by 10.8% in H1/2021 when compared with 9.5% at the end of 2020 in spite of the drop in sales. This reflects the uptrend in its financial ratios as well as financial statements.
"In Q3, we will maintain SABINA's net profit margin with the strategy for efficient management of costs and expenses, even though we are in the third outbreak which is regarded as the most severe one because up to 60% of our distribution channels are still temporarily closed in 29 provinces. We expect our sales to pick up despite the speed bumps in Q4, which is the last quarter of this year, because the lockdown should have been lifted by then and retail businesses would have started reopening in line with the presumably lower number of infections thanks to the broader distribution of vaccines," said the CEO of SABINA.
Ms. Duangdao Mahanavanont, Chief Commercial Officer (CCO) of SABINA, stated that after riding out many COVID-19 waves, SABINA presses on with cutting costs throughout the system, streamlining from the production process all the way to the frontline sales process and adopting the zero waste principles to every workflow, including inventory adjustment in each point of sales and warehouse. At the same time, SABINA places emphasis on managing distribution and marketing channels in real time to keep pace with changes. Having empathy for customers in this time of uncertainty, SABINA sets reasonable prices in order to sustain its total income.
As regards the challenges in H2/2021, SABINA will concentrate on handling the changing customer demands. Given that consumers nowadays have more access to news and have diverse communication devices for accessing products and services, brands must align their goods to best match customers' tastes in order to fulfill their expectations.
"SABINA's primary objective remains to be consumers' preferred brand, so we must adjust our strategy to the changing consumer needs. For this year's growth goals, we originally aspired to grow from 2020 but after encountering wave after wave of COVID-19, our established goals are now replaced with short-term targets for swifter adaptation to the changing situations. We believe in our capability to grow year on year and we are absolutely certain that new opportunities will arise throughout the second half of the year," Ms. Duangdao said.